Why insurers should treat brokers like their spouse | Insurance Business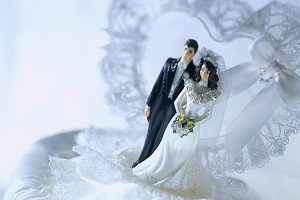 Richard Davis, national broker relationship manager at NZI, reveals why he thinks insurer/broker relations can be compared to a good marriage, and how his insurance career beat a move to Canada.​

Why did you get into insurance?
It was meant to be a placeholder between leaving school and heading to Canada. Never made it to Canada…
How would you sum up insurance brokers in three words?
Valued challenging partners.
What's the strangest thing you've ever arranged cover for?
If you know me well, you'll know I've made a career out of never actually selling any insurance! Having said that, in a previous role one of my staff was approached to provide cover for some crazy scientists in Central Otago who were sending home-made rockets into the lower stratosphere to collect weather data. The submission included the requirement to provide cover for damage caused to the equipment when landing under balloon power. Even I knew that one wouldn't fly.
How would you change the industry?
Use technology to simplify the whole process of buying and selling insurance where possible. We spend far too much time doing business internally and with each other and not enough time in front of our clients.
What's the most important thing brokers and insurers can do to improve their relationship?
Given the relationship can be described as a marriage, the same rules apply. Communicate openly and honestly, and trust and respect each other.
What's the best advice you've ever been given?
Treat people the way
they
want to be treated; in many cases, it will be different to how you want to be treated. Thanks Dad.
If you were Prime Minister for one day, what would you do?
Provide better support and outcomes for, and consideration of, victims of crime, partly by imposing significantly harsher sentences especially when the crime is committed by a repeat offender. In my opinion the odds are heavily weighted to criminals and their (failed) rehabilitation with not enough emphasis on the innocent victims.
What has been the highlight of your career?
Having been in insurance for 'a few' years, I've been lucky enough to meet and work with a huge number of people who've had significant influence on my career and my personal life. While some people say insurance is boring, there are plenty of characters who are anything but boring!
What's your favoured style of coffee?
A large strong trim latte.
Union, league, soccer or other?
I really love watching live union and league, and being in the stands at an international tennis match is up there too. But probably the best atmosphere was at a baseball match between the New York Yankees and the Toronto Blue Jays at Yankee Stadium – USAF jets doing a flyover; over 60,000 fans on a Tuesday night singing and dancing in the stands; the chants and the sledging between fans; foot long hot dogs and mega-beers – apparently there was some baseball as well.
If you could invite three people to dinner, dead or alive, and excluding family and friends, who would they be and why?
A great dinner party needs food, music and laughter. So, Auckland chef Che Barrington for his amazing Asian inspired food; my friend Leza Corban for the music – she sings, she DJs, she makes me laugh and makes awesome Lebanese food; and someone who is a cross between Jack Whitehall and Chris Rock with a bit of Richard Pryor chucked in for good measure, that would be one massive laugh.
Complete this sentence: If I wasn't in insurance, I would be…
Working in hospitality – I spend enough time and money in that industry already!