Why personal service is "impossible to replace" with AI | Insurance Business New Zealand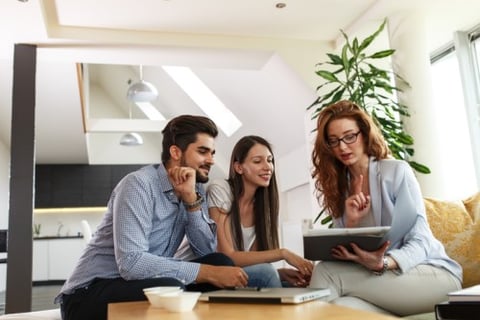 With a sudden surge of chatbots and AI algorithms flooding the adviser market, digitising a business has been the next logical step forward for many brokers. Back-end systems are being overhauled and robots are increasingly taking over day-to-day tasks; however, it can also become easy to lose focus and forget that at the end of the day, customers still need that human touch.
According to Mhairi MacLeod, founder and principle broker of Astute Ability Finance Group, it's likewise easy to assume that all the new generation wants is one tap on a smartphone to complete their transactions. She says that the human touch should never be undervalued, and that customer outcomes should always stand at the centre of any move towards digitisation.
"I think this new technology is definitely going to help when it comes to speed of customer service and the back-end operations of businesses, but we certainly shouldn't lose the touch of working with clients directly," MacLeod told Insurance Business.
"The human touch definitely still needs to be there, but using artificial intelligence just makes it a bit more streamlined, which I think is a wonderful thing."
"There absolutely has to be a good customer outcome," she explained. "There's no point in implementing technology if you're not using it properly and your customers aren't getting that warm feeling of still being included in the conversation. Advisers really need to be able to walk that fine line of using bot-type systems and artificial intelligence, and also maintaining a personal customer interaction. Advisers really need to start talking to those of us who are currently using the technology when they consider how they can implement it in their businesses."
MacLeod says the industry has come a long way over the last few decades when it comes to technology, but that New Zealand's financial services sector has largely continued to prioritise human interaction. She is set to be a panellist at The Adviser SME Broker Bootcamp across Australia later in November, and will be speaking to a number of New Zealand industry players to discuss the role of digitisation within the advice sector.
"When I first started in the industry, everything was done by phone and fax," she explained. "I've come through the whole revolution of going through one-page faxes to now using bot-type systems to communicate with customers, and it's really strengthened the business. But that doesn't mean that we can just let robots and AI run our businesses. If we look at the generations we're communicating with, we're now up to Gen Z – and what do they all do? They work off glass and instantaneous satisfaction. We're all of that era now where nothing can happen yesterday, but we still want to talk to a human being.
"Our industry is embracing that a lot quicker than other industries, but we still need to have a knowledge and understanding of what it means to have a good customer outcome."