Why sustainability is not just about the environment: NZ insurer chief | Insurance Business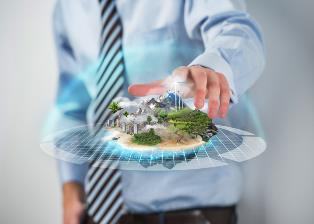 NZI executive general manager Travis Atkinson says the company has been making sustainability a focus of the company for many years, but it's more than just switching off lights and recycling.
"Being sustainable means many things," he told
Insurance Business
.
"Being sustainable is critical to ensuring we're around in the future to help our customers."
To this end, NZI has taken a good, long look at New Zealand's demographics and how it needs to adapt to keep up with the country's changing face.
"The last census in 2013 revealed that Auckland is home to 33.4% of New Zealand's population and 44% were born overseas," Atkinson said.
"Our population is also aging – right now there are around 650,000 Kiwis over the age of 65 and that figure is set to almost double by the middle of this century.
"Sustainability is all about the capacity to endure, so we need to adapt to be fit for the future."
Atkinson said it was vital that NZI remained relevant, and not just to customers but business partners too, in order to endure.
"We're trialling new things all the time, different ways of working with our customers, including 24/7 connectivity and producing material in another language."
He said the company had also set up sponsorships to enable a brighter future for Kiwi kids who might not otherwise have access to resources and learning opportunities.
"Through the NZI Austin Hemmings Memorial Scholarship Programme, run in partnership with the First Foundation, we're working towards achieving a better future for talented but financially disadvantaged youth," he said.
"We also participate in AUT Faculty of Business and Law Shadow a Leader, which I myself take part in.
"The programme provides an opportunity for an Auckland secondary school student and AUT University student to follow a leader for a day to see and understand what it takes to succeed in business."
Another key partnership which has provided support for dozens of organisations doing their bit for sustainable business practices was NZI's work with the Sustainable Business Network (SBN).
The insurer partnered up with them and began sponsoring their annual awards event in 2007, with Atkinson describing the partnership as a 'logical fit'.
"As one of their strongest advocates we've followed their journey closely over the years," he said.
"We believe in their vision which is to make New Zealand a more sustainable nation, and over the years we've watched them make a significant contribution to this country by helping New Zealand businesses change the way they think and reshape how profit is made.
"The organisations that SBN works with are revolutionising the New Zealand business landscape.
"Each year we're excited to hear about the finalists of the SBN Awards and what these individuals and businesses have accomplished.
"They're truly leading their sectors with innovative business models and initiatives. It's very inspiring and something that everyone at NZI is proud to be a part of."
Atkinson said while sustainability is more than just being more 'green' and thinking of the environment, he is proud of NZI's achievements in that space too.
"Of course we do all the usual things including video conferencing instead of travelling whenever we can, and recycling. Over the last year we've also managed a 35% paper reduction.
"Back in 2008, a year after we started supporting the SBN, we built the NZI Centre and it was constructed, fitted out and designed to make it one of the most sustainably-designed buildings in the country.
"Last year, we were awarded an additional half star under the NABERSNZ energy rating scheme, achieving 5.5 stars out of 6 from the NZ Green Building Council.
"The rating showed that we had an energy intensity of 49 kilowatt hours (kWh) per square metre, per year – a 17% improvement on our previous energy use.
"Our
building was in fact the first in Auckland to get this score
," he added.
Atkinson said their various initiatives had meant a 'quite significant' 5% saving of power across the country.
Their second largest office, in Show Place, Christchurch, had managed to reduce electricity use by a whopping 40%, mainly through the installation of LED lighting and more efficient air-conditioning systems.
"The Show Place building is now in the process of being formally rated and likely to receive a star rating from the NZ Green Building Council in the next couple of weeks.
"Soon, we'll be able to measure how much water we've saved through our water recycling."
Atkinson said there was good reason to focus on such measures, with the hope it may encourage others to follow suit.
"We try to lead by example because we believe that our scale and size means we've got a responsibility to support our partners, our customers, and New Zealand as a whole.
"To us, building a sustainable business is just good business."
Entries to this year's
Sustainable Business Network Awards
are open now, closing on 1
st
August.
They celebrate the contribution businesses, government agencies, social enterprises and individuals are making to transforming New Zealand to a model sustainable nation.
The Awards are free to enter and open to anyone in New Zealand.
Related stories:
NZI Centre gets improved energy rating and Auckland first
Green broker tracks fleet to reduce carbon footprint
Broker promotes better way of doing business
Ex-insurance salesman's drive to get 'wasted'