Will eco-friendly construction affect home insurance premiums? | Insurance Business New Zealand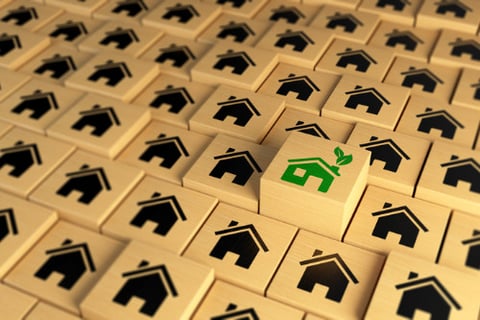 As New Zealand works to better understand its climate and weather threats, insurers are constantly assessing the risk levels of their home portfolios - and some are already incentivising customers to build more sustainable, resilient and energy-efficient homes.
The idea of 'green building' is still relatively new, the costs can be substantially higher compared to building a 'regular' home, and data on how sustainable building affects losses is limited. Indeed, the 2020 Swiss Re SONAR report noted that newer, more sustainable materials could present risks to the insurance industry, as the longer-term effects of building with these materials still remains unclear. It also highlighted issues such as product underperformance, structural deficiencies, mould, deterioration and building standard non-compliance as potential risks, and said that this could increase the complexity of future claims.
The report noted that being "well informed and prepared" is important in ensuring more eco-friendly construction can go ahead, and that reinsurers would need a "robust framework with clear responsibilities in order to achieve, maintain and enforce good standards and practice."
Read more: Are New Zealand insurers under-pricing their risks?
Tower Insurance chief underwriting officer Ronald Mudaliar said that collecting data on sustainable construction is going to be a key priority for Tower over the next few years, particularly as it starts offering more incentives to customers to use more sustainable materials in their construction activities.
"We're working with some universities, including the University of Waikato, on issues of climate change, and to try and understand what kind of impact we might be looking at in New Zealand," Mudaliar said.
"The idea is really to localise it, and to see how we can get some of that information that we have available to private companies, and make it available to our customers so that they can understand their own property."
"Sustainability is quite a broad subject and people often want to know more about it, but if you can give them information that affects them and their home specifically, they will appreciate it more and have more incentive to act on it," he explained.
"Working through FY22, we'll be working to provide more information on specific homes to our own customers, so that they can utilise it for themselves and fully understand their risks around earthquakes, flooding, wind damage, and so on."
When it comes to risk levels and premiums, Mudaliar noted that there simply isn't enough data on these materials to make any calls just yet. However, he said that as time goes on and the data starts to reveal more trends, it is very possible that the use of certain materials will decrease the severity of specific risks - something which can ultimately be reflected in overall premium.
Read more: How working with a claims administrator helped EQC's claims response
"As we go through it and build a bigger portfolio of homes built with different materials, we'll definitely be looking at risk profiles too," Mudaliar said.
"It's all about the size of the pool that we can get, and if a bigger pool of data comes through, we can better understand the impact of this on our portfolios and make calls around whether we can actually change the rating on specific types of homes."
"We do already have construction information on each of our homes, with details on walls, roofs, floor material, etc.," he explained.
"As that changes, and we get more information on the materials used, we'll be able to see what that's doing to our claims costs, and also to the impact of any losses. We may be able to say that fire losses or flood damage is less costly because of certain materials, and that will definitely have an impact in terms of what we can do with our premiums."
Tower Insurance recently offered a $15,000 add-on benefit to customers who want to incorporate sustainable materials into their rebuilds after suffering a total loss. Mudaliar said the move would remove some of the cost pressures associated with building sustainably, and aims to increase the overall amount of 'green construction' in New Zealand.
"From a customer perspective, they have the opportunity to spend a bit more money on the house without compromising what they already have," he stated.
"They already have a sum insured, and they work to that without needing to worry that they'll have to cut some other cost in order to have these additional pieces. It's a win for the customers, and also for us in our sustainability journey."