'World first' P2P loan insurance announced | Insurance Business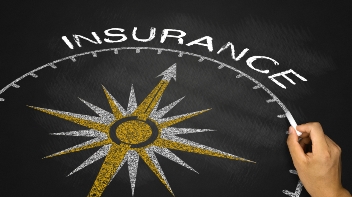 Kiwi peer-to-peer (P2P) lending marketplace has claimed its P2P lending for 'unforeseen hardship' on loans is a first in New Zealand and in the world.
Harmoney's Payment Protect offering serves as a "repayment waiver," for protecting against unexpected events that affect loan repayment, such as death, terminal illness, disability, or redundancy, bizEDGE reported.
"Borrowers face the risk that a change of circumstance could make it difficult to repay the loan, Brad Hagstrom, Harmoney joint CEO said.
"Harmoney wanted to give borrowers the option of protecting themselves in situations such as losing their job or becoming ill or disabled.", told
bizEDGE
.
The repayment waiver works by facilitating a voluntary agreement between borrower and lender: borrowers who chose to purchase cover pay the monthly costs, while lenders receive fee benefits, which it can invest in loans. In case a genuine claim is made, both parties must also agree to waive a loan repayment or the full amount.
Hagstrom said the P2P insurance loan rivalled traditional insurance and borrowing methods as it afforded customers "peace of mind," while at the same time, providing lender returns through interest income, returns, and yield enhancement.
Explained Hagstrom: "For an individual loan, the waived repayments could be greater than the Payment Protect fee earned. However, across a whole portfolio the fee income and additional interest should outweigh any waived repayments and fee costs."
Hagstrom said Payment Protect would also reduce default risk as borrowers would not have to worry about making loan repayments in the difficult times in their lives.
According to the report, since its inception in 2014, the company has raised $30 million in working capital, assessed more than $2 billion in loan applications, and paid more than $24 million in interest to lenders.
However, some felt the move brought things back to the banking model of underwriting and effectively undid the essence of P2P.
Related stories:
New P2P insurance system to use bitcoins
NZ P2P insurance fails to fly