World player to reduce net workforce as it streamlines business | Insurance Business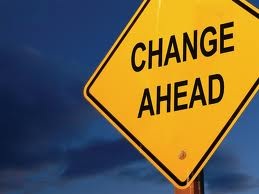 Willis Group Holdings is getting set to reduce its net workforce in support positions and shrink the ratios of seats per employee and square footage of floor space per employee as part of a wholesale operational improvement program.
Expected to deliver annual cost savings of $300m, the program was revealed yesterday as the company reported an increased US net income of US$246m compared to $219m the prior year.
Willis said the operational improvement program will allow the brokerage to continue to strengthen its client service, realize operational efficiencies, and invest in new capabilities for growth.
The plan consists of moving more than 3,500 support roles from higher cost locations to Willis facilities in lower cost locations, bringing the ratio of employees in higher cost versus lower cost locations from approximately 80:20 to approximately 60:40.
It will also involve net workforce reductions in support positions, lease consolidation in real estate and reductions in ratios of seats and square footage of floor space per employee, and information technology systems simplification and rationalization.
The operational improvement program kicks off in the second quarter and is expected to be completed by the end of 2017. It is unclear at this stage which countries will be affected.
The program is expected to deliver cumulative cost savings of approximately $420m through 2017 and annual cost savings of approximately $300m starting in 2018. The estimated phasing of cost savings is: approximately $5m in 2014, approximately $45m in 2015, approximately $135m in 2016 and approximately $235m in 2017. The estimated cost savings are before any potential reinvestment.
However, Willis says it expects the majority of savings to be reflected in earnings. To achieve these savings, the company expects to incur cumulative charges amounting to approximately $410m through the end of 2017.
The program will be overseen by a sub-committee of Willis Group's operating committee chaired by David Shalders, group operations & technology director.
Dominic Casserley said: "Our announcement today follows months of detailed analysis of our cost base that identified opportunities for savings in areas such as workforce location, real estate rationalization and more effective use of technology. Capturing these savings will reduce our operational cost base and enable us to strengthen further our client service through investment in new client service capabilities and simplified operational systems and processes.
"This decisive program reinforces our commitment laid out at our 2013 Investor Conference to grow revenues faster than expenses over the medium term, driving increased cash flow generation."
Meanwhile, Willis Group Holdings reported net income of US $246m or $1.35 per diluted share in the first quarter of 2014, compared to a net income of $219m, or $1.24 per diluted share, in the year ago period.
The international segment, which includes Australia and New Zealand, achieved 7.2% organic growth in commissions and fees in the first quarter of 2014 compared with the same period in 2013.
However, while operations in Western Europe, Eastern Europe and Latin America grew in the first quarter, Australasia was actually down over the period, but by less than 1%.