World-first functionality in the digital workspace launched | Insurance Business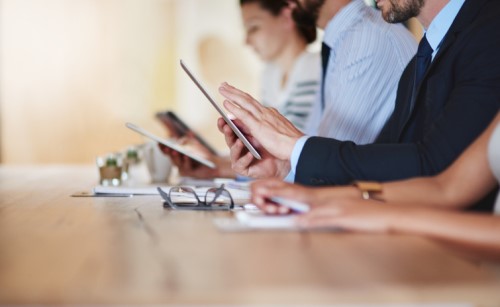 A global provider of digital workspace technology has launched a world-first functionality that offers businesses more flexibility and secure digital signing capabilities when transacting online.
SuiteBox has upgraded its digital workspace with a "new functionality [that] allows for a meeting host and up to three participants to meet together to virtually witness, sign, and collaborate on documents in real time, in a safe and secure cyber environment," said SuiteBox CEO Ian Dunbar.
Dunbar said that the digital workspace solution will enable businesses to progress deals faster while overcoming geographic and time barriers.
Want the latest insurance industry news first? Sign up for our completely free newsletter service now.
"Most surveys tell us that customers prefer meeting personally with their professional advisers to arrange their financial, legal or tax affairs," he explained. "However, this can be costly and impossible if you and your client are located in different cities or towns. This is where the digital workspace can overcome time and geographic barriers and deliver significant business benefits and an enhanced client experience.
"For example, a professional adviser may leave a document in the SuiteBox digital workspace for invitees to review and sign at their leisure, and meet if they need to via video or in person. All interactions are recorded and stored, providing the highest level of compliance and authenticity of the transaction."
SuiteBox is the only digital software technology solution that enables businesses to share, amend, and digitally sign documents with customers in real time and authenticate documents on-screen to complete transactions.
Related stories:
Kiwi-founded data tech company expands to Australia
NZ insurance sector's fintech engagement lacking