'Worst ever' floods could trigger calls for town planning rule rethink | Insurance Business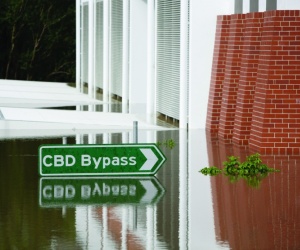 As insurers were bracing themselves for another influx of claims from the third major flood event in six weeks, political leaders were admitting that repeated severe weather was raising big questions.
More than 400 people were directly affected by Whanganui's worst flood on record with at least 30 roads closed, according to Civil Defence, with some closed perhaps for a month or more.
The weekend's floods follow similar events in Dunedin earlier this month and in Wellington last month.
One insurer, AA Insurance, said that claims had doubled over the weekend as a result of flooding in the North Island with common claims being flooded houses including all of their contents, and failed retaining walls.
Civil Defence were ranking it as the worst disaster since the 2011 Canterbury earthquakes with the economic impact on a key part of the nation's agriculture industry set to be gigantic.
The Insurance Council of New Zealand (ICNZ) said it would be weeks before the full cost would be known but estimated that it run into the millions.
Prime minister John Key told
Radio New Zealand
that while there was no official advice about any link with climate change and the recent events, global warming was expected to cause more volatile weather and the Government needed to act to ensure the country's infrastructure could cope.
"The rise in global temperature is likely to have a more dramatic impact on weather patterns, and so I think there's a few things we'll need to do there," he said.
"Some are in terms of mitigating that – making sure our infrastructure can cope better."
Key said the Government was also working to meet its emissions targets and big global emitters should do their bit as well.
Labour party leader Andrew Little suggested the idea of changing town planning rules, to lessen the impact of severe flooding.
"We need to re-think the way we locate houses and properties… we have to now start to plan in the long term so people back away from exposure to waterways," he said.
ICNZ CEO Tim Grafton has previously called for central government to place more focus on a natural hazards strategy, with ICNZ producing a paper titled
Protecting New Zealand from Natural Hazards
last year.
The report said there were gaps in New Zealand's response to natural hazards due to there being no one single agency responsible.
Grafton said climate change would increase the risk of flooding in parts of the country with coastal areas being particularly vulnerable.
Among the report's 15 steps outlined to be taken were changing legislation to require listing all natural hazards on property LIM reports and changing public attitudes to high risk properties.
One of the biggest steps would be to establish a dedicated agency within the Department of Prime Minister and Cabinet (DPMC).
This would oversee a coordinated strategy to reduce the impact of natural disasters before they strike and then develop a national plan by drawing on central, local and private sector interest.