YIPs' Kiwi co-founder to step down | Insurance Business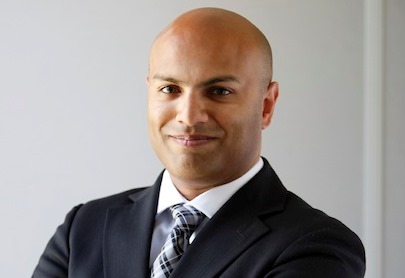 Young Insurance Professionals (
YIPs
) Australia and New Zealand is turning five, and with the organisation bigger and better than ever before, its co-founder Sampath Soysa has decided to step down from the role.
Since being founded in Melbourne in 2011, YIPs has over 6,000 members and operates from eight branches around Australia and New Zealand.
It now runs more than 35 educational events each year and has attracted over 2,800 guests in the past 12 months.
Soysa, who is principal of law firm Gilchrist Connell's Melbourne practice, co-founded YIPs and has been its Australasian president since the beginning.
"I am retiring at a point when YIPs has never been at a higher point or in a better position in its history so far," he told
Insurance Business
magazine.
Replacing Soysa is Andrew Shepherd, a Melbourne-based account executive at
Marsh
.
"I am confident that YIPs couldn't be in better hands with Andrew Shepherd at the helm and an Australasian management team under him which would be the envy of many publicly listed companies," said Soysa.
"I am proud to have helped assemble and worked with that team these past fiveyears and be able to leave that legacy."
Shepherd lists some of his aims as attracting school leavers and graduates into the industry, to work with
ANZIIF
and NIBA to further the interests of YIPs' members, and to continue running educational events.
These moves come at a time when the industry is grappling with the challenge of attracting and retaining talent, Shepherd said.
"We need to work together to attract high calibre individuals into the industry and to maintain their interest and motivation.
"As an organisation run by young professionals for young professionals, YIPs is perfectly positioned to understand our members and to provide them with excellent networking opportunities amongst other professionals from each sector of the industry, as well as providing relevant and interesting educational events to allow them to develop their careers."
He also said there were moves to form a global network of like-minded young insurance professional organisations, starting with the UK and Canada.
"FY17 is very much [the] start of the next era in this remarkable and dynamic organisation. It is a great time to be a young insurance professional in this part of the world."
Related stories:
New Chch branch for growing industry group
High-flying Kiwi ranks on IB Hot List for third year in a row
Five Minutes With… Sampath Soysa, Young Insurance Professionals