Young professionals body grows membership at breakneck speed | Insurance Business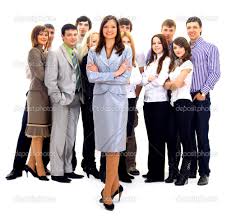 Networking group Young Insurance Professionals (
YIPs
) is thrilled at the success they've had in New Zealand, with an impressive 6000% growth rate in just a year, and say brokers are the key to their success.
New Zealand president,
Myriam Mitchell
, said they now plan to double their membership this year, to 500-plus.
Mitchell, who is an associate at Fortune Manning, said: "We very surprised at how quickly it's grown here. We just forwarded it to people who we knew in the industry and asked them to forward it.
"Now we want to move outside that network and expand again to the next tier.
"What we've found that once we get the brokers on board, the underwriters want to be where the brokers are, then the claims people want to be where the underwriters are and of course the lawyers want to be where the claims people are!"
The non-profit organisation which has its roots in Melbourne, Australia, is designed to help younger people working in the insurance industry to blossom in their chosen profession by organising social
events
, mentoring and education.
While most members are aged in their 20s and 30s, anyone who is 'young at heart' is encouraged to join, says YIPS NZ communications officer
Charlotte Robertson
, who is also a solicitor at Kennedys.
"It's also anyone new to the insurance industry, or those who want to support those who are young or new to the insurance industry," she said.
"At the end of the day the insurance industry is about connections and who you know but you often don't get to make those connections until you're at a much more senior level and we think the earlier you start making those connections the better."
Mitchell added: "It's an opportunity to connect to others in the insurance industry. It fosters both career development and improvement, and untold networking opportunities.
"For firms in Australia it's a great place for them to start their recruitment at a YIPs event."
Mitchell says they have been thrilled with the sponsorship and support they've received so far from
IBANZ
and Advisernet and also firms including
Vero
.
The next big event on the calendar is a quiz night on 20 March.
New members can sign up via the website
www.yips.org.nz
.