Zero commission takes pressure off | Insurance Business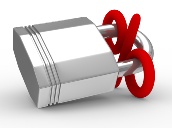 Dan Donaldson's InsuranceBroker.kiwi (IBK) is the second broker in less than a year to announce operating with a completely transparent approach to fees and commission disclosure.
Last year
Insurance Business
reported how
Frank Risk Management
, formerly named Hutchison Rodway, changed their name to reflect their dedicated attitude to openness about full income disclosure.
Now IBK is doing the same, with Donaldson stating that the only way to measure value is 'to be transparent with what you're actually charging'.
"Commission's a fairly blunt instrument when it comes to putting a figure on the value you bring to the table," he told
Insurance Business
.
"I'm not saying that other brokers are wrong, it's more that being transparent with our fee challenges us to deliver value. You actually end up wanting to deliver more than that value in the eyes of the client, whereas if it was hidden and the client didn't know there's a danger you could get lazy."
Donaldson said being transparent made it easier to be really flexible when it came to structuring a program – and another positive spin-off had also become apparent.
"Because we're not motivated by commission – we've already agreed our fee – it comes down to an advice and service discussion.
"Clients seem to respond better in that environment because they don't see it as being a sell. They see it as being pure advice because we have no financial incentives for them to make the decision otherwise.
"I've noticed clients seem to be a lot more relaxed in that environment and they seem to respond and say the right thing when making decisions about risk in their business rather than thinking 'what is this guy trying to sell me?'"
He said he had only received positive feedback from other brokers so far.
"I have had a number of brokers pat me on the back and say they really like that and what it stands for," he said.
Donaldson acknowledged that there would be various barriers preventing other brokers to switch to full disclosure, not just the costs involved with changing models.
"I have had brokers approach me and say they prefer our model but the cost of change would just be too great.
"I have always felt, however, if we truly believe we are delivering value to the customer we should never be ashamed to discuss what that value is worth."
IBK has been up and running for nearly a year now as part of cluster group Advisernet. While Donaldson said he is hugely grateful for the opportunities he received during his time at
Crombie Lockwood
during the various roles he held there, he was ready for something 'a bit more small and intimate.'
"I've found the entrepreneurial juices have really started to flow and the more I look the more I see opportunities everywhere and the chance to do things better.
"Advisernet have been massive. They've been hugely supportive in getting me off the ground which would have been incredibly difficult to do cold without a cluster group like them behind me.
"It's really nice being at the helm of your own ship, I have a real pride and passion for my business which can be a struggle to get as an employee. I'm more than happy to share my experience and learnings with people if they were ever thinking about doing it themselves."
Read more:
Fee disclosure: not if but when
Broker accepts fee disclosure as inevitable