Zurich declares new sustainability targets and initiatives | Insurance Business New Zealand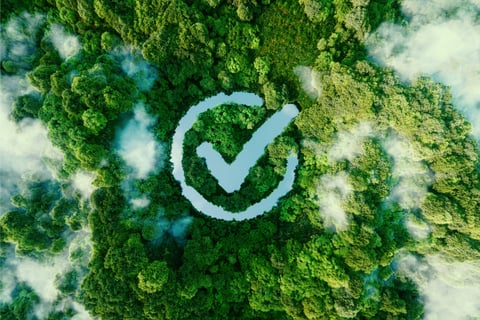 Zurich Australia and New Zealand has reaffirmed its commitment to sustainability by announcing its new targets, roles, and customer initiatives.
For Australia and New Zealand, Zurich aims to:
Reduce absolute emissions from its local operations by 60% by 2025 and 76% by 2029 (from 2019 levels);
Reduce total CO2e emissions from printed paper by 70% by 2025 (from 2019 levels);
Reduce its local investment portfolio's carbon intensity by 25% by 2025 (from 2019 levels) to have a carbon-neutral portfolio by 2050; and
Pilot with Reforest, a platform connecting businesses and their customers to remove CO2 and generate local ecosystems in Australia. Specifically, Zurich Retail Life will purchase a tree on behalf of new life insurance customers who opt into the initiative to offset their emissions. Meanwhile, customers may find out more about their tree through an interactive portal and see it as part of the Widgewah Conservation Sanctuary in Victoria and purchase additional trees until the initiative plants 2,500 trees and removes 575 tonnes of CO2 across 35 hectares.
Shaneen Marshall, head of strategy and sustainability at Zurich, will oversee the new initiatives, including managing Zurich Australia & New Zealand's new sustainability strategy at an enterprise level and driving its global ambition to be one of the most responsible and impactful businesses in the world.
"We want sustainability to be at the heart of our business, and having explicit executive accountability so close to our strategy shows our commitment to achieving this. I'm delighted to have been given this opportunity to drive forward our efforts in Australia and New Zealand. We have made significant progress already, and I'm excited to build upon our solid foundations and for Zurich to contribute towards a net-zero Australia & New Zealand," Marshall said.
Zurich Australia & New Zealand CEO Justin Delaney added: "Locally in Australia and New Zealand, our new targets support Zurich's global approach to ensure a more sustainable future for our people, customers, and communities."
The new sustainability plans follow Zurich Insurance Group's announcement that it had brought forward its global net-zero operations target by 20 years, with a new target of 2030. The insurance giant also saw its ESG rating change from "AA" to "AAA" – the highest possible score from investment research firm MSCI.