Zurich reveals top perceived risks for East Asia and Pacific region | Insurance Business New Zealand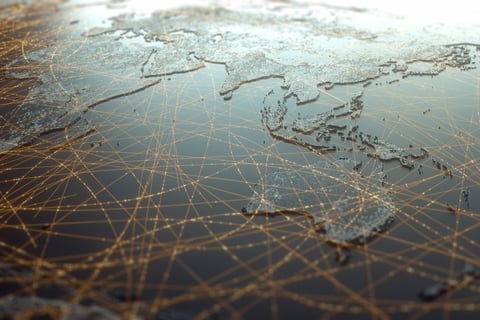 Executives have identified rapid inflation as a top concern for East Asia and the Pacific Region and the biggest threat to doing business over the next two years, according to Zurich's 2022 annual Global Risk Report Executive Opinion Survey.
The survey asked over 12,000 executives across 122 countries to identify five key risks they believe threaten their nation in the next two years, with East Asia and the Pacific region citing "rapid and/or sustained inflation" as a top concern in 2022, aligned with other advanced G20 economies.
Other top perceived risks for the East Asia and Pacific region in 2022 include:
Geoeconomic confrontation;
Cost-of-living crisis;
Debt crises; and
Geopolitical contestation of strategic resources.
Alex Morgan, chief risk officer at Zurich Asia-Pacific, commented on the latest survey's results: "Our role and duty are to help customers understand, manage, and minimise risk while increasing their resilience to it – whether that's a pandemic, or climate impact, or the effects of rising inflation.
"The data and insights from the annual Executive Opinion Survey are valuable and essential in fulfilling that remit as it's important for us to not only focus on immediate threats but also contemplate future blind spots."
Top risks in East Asia and Pacific region in 2021
The 2022 survey's results were in sharp contrast to the 2021 data, which identified "failure of cybersecurity measures" as the top perceived risk, followed by "extreme weather events."
Despite the threat of cyberattacks and extreme weather events across the region this year – including the growing threat of cyberattacks on critical infrastructure and increased environmental pressures and regulation over the last 12 months – these and other technological agendas ranked among the least cited risks in the 2022 survey.
"The top risks from the 2021 report were cybersecurity threats and extreme weather, and these risks are playing out across the Asia-Pacific region now, as they are globally," Morgan said. "The 2022 report highlights the aftermath of the recent pandemic and the cost-of-living impact of inflation risks – all of which are evident in the region today and will likely have a long-term impact for businesses and customers going forward."