Insurance boss tells all about launching new company | Insurance Business New Zealand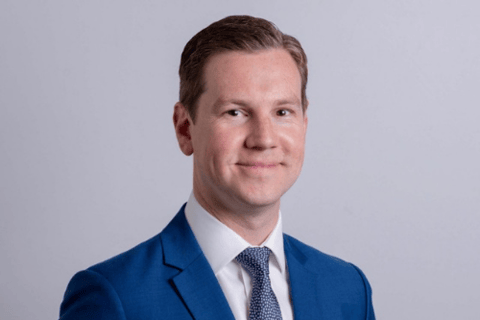 Establishing and managing a company are difficult during normal times, but it's even more challenging during a global pandemic. However, it seems luck is on the side of two insurance bosses as they were able to set up a new insurance company during the COVID-19 pandemic – without any help. It's just the two of them; no other employees.
Insurely owner John Hardiman (pictured) shared with Insurance Business his insurance journey, what pushed him to establish a company despite the pandemic, and how he and co-owner Marc Hershman manage the company to make it resilient.
Being able to successfully manage an insurance company through a global pandemic might make you think that Hardiman had planned this career from the start – but no. Hardiman fell into insurance when his friend, Hayden Chapman, opened up to him about his work at QBE, particularly "good things in his job and how much he enjoyed the industry."
When an opening came up at QBE New Zealand just after finishing university, Hardiman quickly jumped at the opportunity and worked as an assistant account executive in the commercial team of the insurance giant.
As a rookie, Hardiman said: "I worked with a great underwriter called Gareth Allan, who taught me loads about how everything worked, including lots of 'old school' underwriting techniques for arriving at rates and understanding risks. The wider team under Graham Sanders and Dave Penfold was also such a great group of people and definitely quite 'social', come Friday drinks at 4pm."
Like many Kiwis, Hardiman got "itchy feet" in his mid-20s, pushing him to travel across Europe until he ended up in London to look for work – at QBE Europe.
"It was pure chance it ended up being QBE, where I managed to get a job, right when the financial crisis was kicking off," he said. "Coincidentally, I was experiencing my own personal financial crisis after far too much gallivanting in Continental Europe, so the job was very appreciated."
Speaking about his job at QBE Europe and in the UK insurance market, Hardiman said: "It was working as a property underwriter in the London Market team – an amazing experience where I was typically dealing with at least one more 'zero' added to the back end of all the numbers when compared to NZ. The market was so vibrant, and the variety of risks was incredible. I was lucky to insure and visit some amazing risks and places, including tunnels in Hungary, a Martini plant in Italy, and schools in Northern Ireland, among many other things."
After nearly five years away from home, Hardiman had one eye on coming back home to New Zealand, but he returned the long way – instead moving to Hong Kong first to serve as the head of property for QBE Asia.
Speaking about the transition, Hardiman said: "Definitely a case of 'who you know' on this one! A good friend in London is also friends with the head of property for QBE Asia, and he suggested my name for the head of property role in Hong Kong."
At that time, Hardiman and his wife had been quietly considering living in Asia, so the timing could not have been better.
He added: "Hong Kong was something else – it's truly alive and has amazing energy. I was lucky to have a great team over there, and we managed to drive some big changes that really helped to improve their results."
A similar role to the one he had held in Hong Kong led him back home to lead Chubb's property team in Auckland. While enjoying his work at Chubb, he and Hershman began talking about the possibility of starting up a new broking firm despite the pandemic.
"I quickly started to get excited about the opportunity, and in the end, the decision to pull the trigger and go for it was an easy one," Hardiman said.
According to Hardiman, Insurely focuses on "doing things in the best possible way" for its clients by providing a quality customer experience.
"There's a real satisfaction that comes from directly improving the client's position and helping them succeed in their business," he continued.
Hardiman shared that he and Hershman are the only staff in the company: "Nobody's making us cups of tea or helping with the back office. Whether it's helping a client understand business interruption, ordering printer ink, or chasing certificates, nothing is out of scope!"
Without any staff to help them, you might be curious how these two men keep the company afloat despite the impacts of the pandemic on the insurance industry and the New Zealand economy. Well, Hardiman shared their "secret recipe" in running a successful business despite a complicated environment.
"We genuinely want to do things differently – insurance sometimes isn't the best at keeping up with technology, and clients feel that too. We want to bridge the gap between old practices and a modern experience so that our clients receive a great broking service and can get back to focusing on their business, knowing they're well-protected," he said.
"Establishing best-practice from day one can be difficult when things are still evolving. We spent a lot of time discussing how we want to run the business in the best and most efficient way, but we still make sure we leave room for changes that will help us continually improve and become better.
"We've been lucky to have the support of the great team at Insurance Advisernet too, who've helped us navigate the start-up phase, all during a rapidly changing regulatory environment."
Hardiman and Hershman aim to build up their client base. They are also looking at other opportunities to connect or partner with other similarly minded businesses that put clients first.
"We are broadening our offering so we can provide our clients with more than just the traditional broking service and genuinely help their business, beyond just their insurance needs," Hardiman said.