The biggest challenge for insurance brokers "nine times out of 10" | Insurance Business New Zealand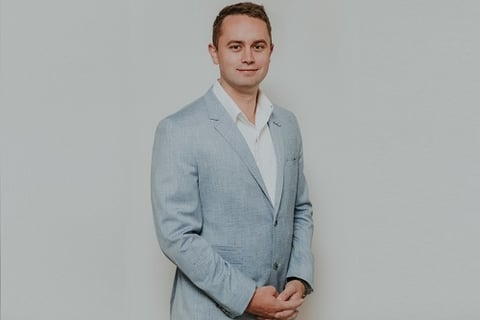 Being an insurance adviser first and foremost means helping your clients avoid tough financial situations – however, public perception of the insurance sector has still remained markedly negative. According to insurance specialist and Insurance Business Young Gun 2019 Shane Gadsdon (pictured), this can be one of the biggest challenges of the job for a young adviser.
Gadsdon entered the broking industry aged 22 following a series of sporting injuries, and initially took up an admin position at family-owned brokerage Discovery Financial Services. He says working with clients is undoubtedly the best part of the job – but it can also be the most difficult.
"I did admin for my father's business for 12 months until I decided I wanted to become a broker," Gadsdon told Insurance Business.
"I like working with people, and I enjoy passing on useful information to help them protect their family and/or business," he continued. "Seeing how the correct insurance package can take away the financial stress at a horrible time made me want to continue doing what I do, and to make sure that all my clients have the correct packages tailor-made for them.
"The best and worst times are at the time of a claim, and seeing how the insurance packages are able to help a family or business and take away additional stress is very rewarding. However, seeing what people are going through during claim time is undoubtedly the difficult part of the job."
Gadsdon says that nine times out of 10, the other biggest challenge will be that that when insurance is spoken about, it is usually in a negative way. He says that with the increased focus on education and financial literacy nationwide, this will hopefully change in the coming years, and insurance will become a more positive talking point.
"Over the next 10 years, I hope to see Discovery Financial Services become a leading insurance brokerage supporting New Zealand families and businesses," he concluded. "We have a great team with us, and we are looking to expand. I would like to have Discovery Financial Services become a recognisable brand to the public, and a place people and businesses go to first for insurance advice."