Coastal property buyers undeterred by climate change, insurance issues | Insurance Business New Zealand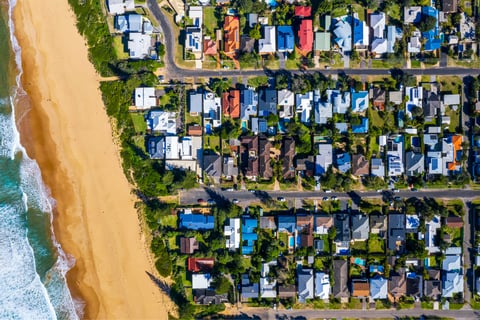 Despite multiple warnings that coastal properties could become uninsurable due to climate change and rising sea levels, New Zealand property buyers seem undeterred.
The sea level rise predictions have yet to have an effect on the housing market in the Far North, the NZ Herald reported.
While people are now more frequently talking about climate change, most people also realised that climate change was just part of their new reality, Harcourts Bay of Islands managing director Tom Rutherford said.
"We are in the Far North and many have the dream of owning a beachfront property," Rutherford told the NZ Herald. "I personally feel any reduction in the enquiry into beachfront properties has been mainly driven by the very limited amount of (often multi-million dollar) properties that come on the market and when they do, they are out of many people's budget."
According to Rutherford, even houses and properties inland get hit by flooding, so buyers should not be put off by the threat or reality of coastal flooding, as long as they've done their research on the property.
However, John Papesch, a senior civil engineer and director of engineering firm Haigh Workman, said that authorities in New Zealand have not been able to properly communicate the language of risk around climate change.
"In Christchurch, before the September 2010 and February 2011 [earthquakes], multiple properties had liquefaction risk identified on their Land Information Memorandum (LIM) report, yet people purchased properties and built houses with liquefaction as a known, possible risk," Papesch said. "Perhaps if a LIM report had instead stated it was possible that sand boils would develop in their back yard, the floor would be broken in half or they'd have no water and sewerage for a couple of years, the effect of liquefaction risk would have been better understood."
He advised buyers looking at coastal properties to engage with an expert to better understand the risks.
Insurance Council of New Zealand chief executive Tim Grafton said that communities must pay more attention to climate impacts and act immediately.
"What we want to see is communities paying a lot more attention to likely climate impacts and acting without delay to reduce risk," Grafton said. "We must act now to improve resilience to climate impacts of all types if insurance is to remain widely available and relatively affordable over the decades to come. In the absence of action to reduce the risk to property, around just 30 cm of effective sea-level rise can turn today's one in 100-year event into something to be expected annually."