Kiwis bolster defence against tsunamis | Insurance Business New Zealand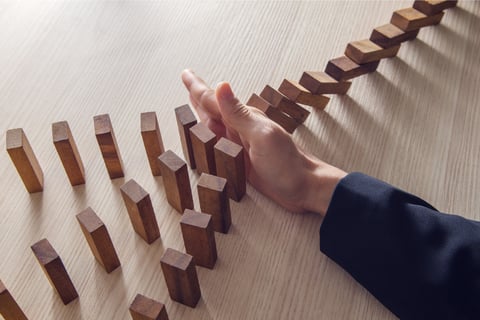 Seventy-five years following the historic earthquakes off the coast of Gisborne, New Zealand has rolled out not only a public tsunami database but also the country's first nationwide tsunami evacuation map. For insurance giant Suncorp, any similar undertaking that helps keep Kiwis safe is of value.
Last week saw the launch of the nationwide map, which brings together the data of the 16 regional evacuation maps and local evacuation information, showing the location of tsunami evacuation zones. The goal, said Minister for Emergency Management Kieran McAnulty, is to further improve preparedness.
"In an emergency, every second counts, so it's crucial people have a plan in place before something happens," stated McAnulty while thanking "all those who have worked hard" to bring the tool to fruition. "This map makes it easier for people to know where their closest safe ground is, and to have a plan to get there.
"While individual areas of the country have tsunami maps, this is the first time we've had a single map for the whole country, and it is the latest of a series of milestones to strengthen Aotearoa's tsunami safety arrangements. This is just the latest step the government has taken in strengthening New Zealand's readiness for a natural disaster."
Tsunamis – along with earthquakes, natural landslips, volcanic eruptions, hydrothermal activities, and storms and floods – are among the natural disasters that hit New Zealand, and everyone is urged to have a plan for any eventuality.
Read more: Natural disaster preparedness – a step-by-step guide for NZ businesses
The Minister asserted: "All of New Zealand's coastline is at risk of tsunami, which means most of us live, work, or play in areas under threat. It's important all Kiwis have a plan to keep their whānau safe if a tsunami happens.
"The new national tsunami evacuation map makes it easy for people to find out where to get to safety. The map enables you to enter your address to find out if you're in a tsunami evacuation zone and where to go to stay safe, and directs you to in-depth local evacuation information."
Developed by the National Emergency Management Agency (NEMA), the map came to life via close collaboration with the regional Civil Defence Emergency Management Groups. It was noted that any updates to regional information will be reflected on the countrywide map.
"In addition to the tsunami evacuation map," McAnulty went on to highlight, "the government has also established the National Geohazards Monitoring Centre, deployed the DART (Deep-ocean Assessment and Reporting on Tsunami) marine tsunami sensor network to provide early warning of threats to Aotearoa and the South Pacific, rolled out the Emergency Mobile Alert system, and last month opened NEMA's 24/7 Monitoring, Alerting, and Reporting Centre."
Meanwhile GNS Science, with the backing of Toka Tū Ake EQC (formerly known as the Earthquake Commission), hosts the New Zealand tsunami database that recently went live. Featuring over 900 records, the database is aimed at increasing risk awareness, facilitating better land-use planning, and promoting further research.
Read more: EQC, GNS Science launch tsunami database
Sarah-Jayne McCurrach, risk reduction and resilience manager at Toka Tū Ake, declared when the database was introduced a couple of weeks ago: "Toka Tū Ake continues to invest in science to help us better understand the tsunami impact around New Zealand and help to evaluate the most effective risk management options to keep our whānau, communities, and properties safe.
"It can be scary to think about a tsunami happening on our shores, but it's important to be prepared. Remember, if you feel a long or strong earthquake, get gone."
Suncorp, whose brand Vero is among the private insurer partners of Toka Tū Ake EQC, welcomes the recent initiatives including the nationwide evacuation map announced by the government.
Carly Orr, a Suncorp New Zealand spokesperson, told Insurance Business: "There are a range of tools in the market that insurers use to assess risk and model potential impacts of natural hazards, of which tsunami is one. We think that anything that raises awareness of potential risks and helps keep New Zealanders safe is useful."
The evacuation map can be found on getready.govt.nz, while the tsunami database is initially available via app.dumpark.com/nz-tsunami-db. A host domain for the latter will be configured by GNS Science in due course.