New EQC chief readiness officer talks about priorities and challenges | Insurance Business New Zealand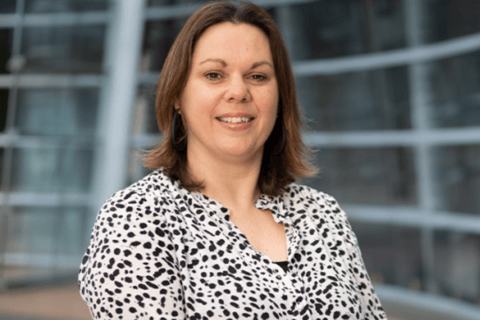 Kate Tod has just spent four days in her new role as chief readiness officer of the Earthquake Commission (EQC), and here the Insurance Australia Group (IAG) alumnus talks about what's at the top of the agenda for her at the New Zealand Crown entity.
"The chief readiness officer oversees EQC's role in New Zealanders being able to call on a well-prepared insurance sector to help repair homes and support communities to recover after a natural disaster," Tod (pictured), who took on the post on February 08, told Insurance Business.
"As such, I see my role as making sure EQC and all its sector partners remain connected and ready to respond to a natural disaster event in a way that meets the needs of homeowners accessing EQCover. A big part of this process is also ensuring we share valuable lessons from our past to improve our collective insurance response in the future."
Set up in 1945 and now using a new risk modelling tool, EQC funds natural hazard research and education and is in charge of providing natural disaster insurance to residential property owners. Coverage is for damage caused not only by earthquakes but also the likes of volcanic eruptions, hydrothermal activity, and tsunamis.
Read more: EQC looks back at New Zealand's deadliest natural disaster
The Commission's chief readiness officer asserted: "We all have a greater appreciation of natural disaster after our experiences in Canterbury and Kaikōura. We have learned a lot of lessons in many areas, but there is still a lot more work to be done to increase natural hazard resilience at a homeowner and community level.
"To do this, EQC invests heavily in public education to show easy, tangible steps people can take to be better prepared, as well as investing $20 million each year in research to better understand our natural hazards and create better solutions, like innovative engineering, to protect people and property."
Tod, who previously headed the Canterbury claims team at EQC for 18 months, added that they are working closely with relevant stakeholders to share the Commission's research – the goal of which is to facilitate well-informed decision-making on things like what land to build on and what building standards to put in place in the context of natural hazards.
"EQC's initial challenges after the Canterbury earthquakes are well documented, so I think one of our current challenges – which we've been working hard on – is to grow the trust and confidence New Zealanders have in EQC while increasing their understanding of what insurance the EQC Act does and does not provide as EQCover," conceded Tod, whose industry experience also includes time spent at Crawford & Company New Zealand sister firm Mode Project Solutions.
Read more: Outgoing EQC chief speaks out amid questions from ex-councillor
She went on to highlight: "I think I have a good perspective for my role after walking in both public and private sector camps, so to speak. During my 20 years in the insurance industry, I was part of the IAG response team after the Canterbury and Kaikōura earthquakes for nine years, so I understand how both the private insurers and EQC operate and have a good appreciation of what needs to be done after an event.
"In 2021, EQC and our partners in the private insurance sector launched the Natural Disaster Response Model (NDRM), which is a world-leading model using all the available capacity and expertise in the New Zealand insurance market and simplifying the claims process for homeowners."
Her top priority, Tod said, is to continue embedding and maturing the NDRM by building on what she described as the "amazing" work already done over the past decade by hundreds of people not only at EQC but also throughout the readiness sector.
Similarly, when Tod's appointment was announced earlier this month, former chief strategy officer and newly installed chief executive Tina Mitchell pointed to the internal hire's "depth of expertise and passion," which the CEO believes puts the chief readiness officer in a great position to build on the Commission's work in establishing the response model.
Tod succeeded Josh Lindsay, who was with EQC for more than a decade, while Mitchell took over from Sid Miller at the helm on January 17.