Vero supplies generators to local marae involved in after-storm goodwill | Insurance Business New Zealand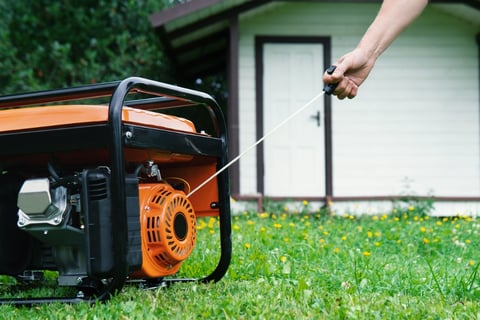 Vero Insurance has donated generators to a Puketapu marae heavily involved in helping the community in the wake of Cyclone Gabrielle.
The insurer supplied these generators to the Timi Kara marae, which has a team working locally in the community within Moteo Pā as well as the Puketapu South area. The team supplies food and welfare checks daily to families to assess various daily needs, including drinking water as well as hot showers and toilets.
Supporting those who support
Vero Insurance consumer head Jane Brewer said that the need of impacted communities extended beyond their claimants and customers and that supplying the generators was a way for her team to extend their support to communities in need. The insurer, via its parent company Suncorp, also recently donated $200K to the Gabrielle Appeal Fund to support the ongoing recovery efforts in various communities across the North Island of the country.
In a report from the NZ Herald, Brewer said the work of many maraes around the country, particularly in isolated rural communities, was crucial in providing the support to the communities they served.
She said that giving the team at Timi Kara marae generators was the insurer's way of giving to the community, especially to those that still had no power or for homeowners that required rebuilding for their domiciles. Generators would be beneficial to these groups in the wake of the destruction caused by Gabrielle.
Vero also touted its Lifeline Connect service, which provides additional help to Gabrielle-affected New Zealanders via additional connections to government and charitable support services, including access to emergency hardship assistance and follow up wellbeing checks.
What are your thoughts on this story? Please feel free to share your comments below.