Insurers – All aboard the technology train | Insurance Business New Zealand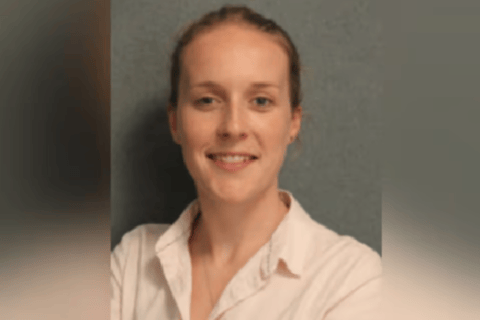 If you're not already on the insurtech train, it might be time to buy a ticket. Why? Because very soon, station 0 – for technology laggards and naysayers – will be slashed from the route and left to gather dust.
That may seem dramatic, but the stats speak for themselves. Just look at the global investment in the insurtech sector, which smashed all records in 2021, with total funds invested reaching US$15.8 billion, according to Gallagher Re's inaugural Global Insurtech Report. This was the highest annual capital inflow ever into the sector – more than in 2020 and 2019 combined.
New heights were also reached in the total number of deals involving insurtechs worldwide (564), in addition to international participation, unicorn creation, IPOs, and single-deal size. Dr Andrew Johnston, global head of Insurtech at Gallagher Re, described the "impressive" growth in global insurtech funding as "an incredible upwards trajectory" – one that he doesn't see slowing down soon.
Back to my train station analogy. I'm not saying every company should invest in an insurtech, build an insurtech, or engage in the highly competitive global insurtech M&A arena. That would be a long way down the tracks. I'm simply saying that everyone must move beyond station 0 – for technology laggards and naysayers.
Read next: Smart cities – what happens next?
Gallagher Re makes an important comment in its inaugural Global Insurtech Report about the definition of insurtech, acknowledging what I think are some very fair questions … which don't have clear answers.
What does 'insurtech' actually mean? In this digital era, where almost everything is underpinned by technology, what does 'insurtech' encompass?
Johnston said: "Much of the money, in more recent years at least, has been invested into companies that would not necessarily have been labelled insurtechs five-years-ago. Since almost all new ideas and entrants now have a technological angle, it becomes harder to separate the two.
"The vast majority of new insurance projects, ventures, and businesses will be heavily supported by tech. Technology will be the platform, enabler, and product that continues to keep our industry relevant and cost efficient, so the label 'insurtech' needs redefinition."
I particularly like Johnston's last comment about technology being a "platform" and "enabler," not just because "platform" supports my train station analogy, but because it portrays technology as the ticket that will enable insurance companies to make progress and move forward with the times.
For insurance brokers, technology will enable improvements in customer experience, data insights, and proactive risk management and mitigation. Brokers who aren't striving for those things might as well park themselves at station 0 for good. Digital is the future, and getting there is a journey that every insurance company must embark upon.
Read more: Why the "flight to quality" is an insult to the insurance industry
Every company moves at different speeds. Some will already be at station 10 – investing in insurtechs, and as the Gallagher Re report suggests, the number of firms arriving at that station are increasing every year. Meanwhile, others might only be at station 1 – building a digital strategy, and that's ok – as long as they've started their journey.
There are always leaders, fast-followers, cautious adopters, laggards, and naysayers. In this period of great digital innovation, it's clear that the leaders, fast-followers, and to a certain extent, the cautious adopters all stand a chance of success. The laggards and naysayers should look for their dusters because they'll soon be left behind and forgotten.