Why brokers should care about ESG | Insurance Business New Zealand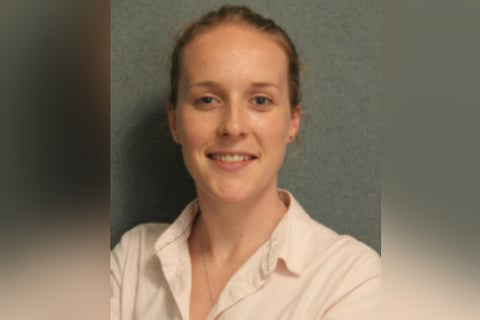 Why should insurance brokers and agents care about environmental, social, and governance (ESG) issues? It's a question we've been thinking about at Insurance Business, and here's what I've come up with so far.
From a high-level, ESG is important to brokers because it impacts their clients' businesses. Just look at the impact of climate change and extreme weather events – categorised under the E pillar – in recent years. Globally, the insurance industry has had to reckon with increased frequency and severity of extreme weather events, in particular, floods, fires, windstorms, and severe convective (thunder and hail) storms.
Who is the first person to receive a distressed phone call when a business is inundated with floodwater or razed to the ground by a wildfire? The insurance broker or agent. Now, I believe that brokers have a critical role to play in building and supporting more climate-resilient communities. If brokers can help their clients better manage environmental risks – a crucial pillar in ESG – they can better fulfil their advisory role.
Just looking at climate change in isolation is problematic because it has enormous implications for the S pillar in ESG. Too often, it is minority communities who are most in harm's way and most underinsured. Climate change and environmental risks impact every single person on this planet – not just the insurance-buying community. Brokers must be mindful of that, and proactive in how they help to build resiliency – through insurance coverage and risk mitigation – in their communities.
That point ties into the wider themes of diversity, equity, and inclusion (DE&I) – arguably the focal point of the S pillar, and another area of great importance for insurance brokers and agents. At Insurance Business we talk to insurance leaders on a weekly basis about the significance of DE&I and the immense benefits it can bring to a business. The general conclusion is that insurance brokerages and agencies with diverse teams generate the best results because they're able to attract and retain a more diverse clientele. It's a no-brainer if you ask me.
As for governance – the G pillar – this is nothing new for those in the insurance industry. Brokers, agents, and insurance carriers have developed robust governance structures over the years, reacting to evolutions in regulation and compliance, and increasingly using tools like data and analytics to understand the impact of risks – including E and S risks - on their balance sheets and business portfolios.
So, that's how I would summarise ESG's direct impact on insurance brokers and agents – but there are some other important things to consider.
First and foremost, businesses (aka clients) and their customers are vocally expressing concern about ESG-related issues and are taking action within their own organisations. The simple equation there is: an ESG-conscious client is not going to want to work with an ESG-blind broker. To cover all bases, I think it makes sense for brokers and agents to get ahead of the pack so that they're considered thought-leaders and front-runners on all things ESG. Only then will they meet their customers' increasing expectations around these issues.
Another important element is that a lot of insurers are now incorporating ESG into their organisations and business strategies. For example, the race to net-zero carbon emissions could not be more evident in the insurance industry, with every company seemingly trying to trump the competition by announcing shorter transition plans. Like clients, carriers on the ESG path will not want to hinder their progress by partnering too closely with a brokerage or agency that is lagging behind on ESG.
Also, insurers are starting to incorporate ESG into their underwriting strategies – in some cases, completely altering their risk appetites. Again, this is important for brokers and agents to consider. For example, insurers may only want to cover companies with certain ESG procedures in place, and they may drop seemingly 'dirty' industries like oil & gas. Brokers with big energy portfolios or any other challenging ESG risks might have to reconsider their market strategies and educate themselves on mitigating actions. All of this is important for brokers to understand so that they can prepare their clients to go to market and they can secure the best possible insurance solutions.
That's my two cents on why insurance brokers and agents should care about ESG. This is still a relatively new concept, and we're all learning about it every day. If you have any thoughts on why ESG is a top business priority for your agency or brokerage, please let us know in the comments section below.