Your hard work starts now | Insurance Business New Zealand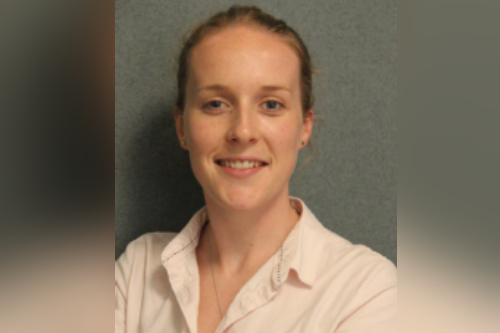 All for one and one for all, united we stand, divided we fall. It's a phrase made popular in Alexandre Dumas' 1844 literary classic The Three Musketeers, but the sentiment rings true today as countries around the world rally to defeat COVID-19 and get back to some degree of pre-pandemic normality.
Despite spending the last 18 months following emergency health and safety measures that keep people apart - ideally by six feet / two meters, according to most physical distancing guidelines – the pandemic has played a somewhat ironic role in bringing us together.
The novel coronavirus has shown the importance of teamwork. Since the pandemic broke out, various industries have made operational pivots to their production facilities and supply chains to provide personal protective equipment, hand sanitiser, and life-saving medical equipment like ventilators and respirators.
Read next: What really lies at the centre of a claim?
Fashion brands churned out protective lenses, face shields, masks and hospital gowns. Distilleries, breweries and wineries altered their production to deliver much-needed hand sanitiser, automotive manufacturers used plants to produce ventilators and respirators, and the hospitality sector countered huge declines in business by transforming their venues into temporary healthcare facilities, vaccination clinics and quarantine zones. The examples go on and on.
Facilitating the great fight against COVID-19 – and the recovery period that is yet to come in many countries worldwide – is, of course, the insurance industry.
Insurers around the world have kicked into overdrive to respond to pandemic-driven changes by reworking insurance policies and risk management plans, introducing policy endorsements, and offering premium credit where risk has been absolved. Up to this point, the industry has shown flexibility that has proven crucial in the fight against COVID-19.
But as the phrase goes: 'A job half done is as good as none.' The hard work starts here. Now that the industry has enabled immediate and short-term responses to the coronavirus, it's time to look further ahead.
Technology touches just about everything in our lives now, both in business and at home, and insurance must reflect that with innovative risk management solutions. Furthermore, the pandemic has added further fuel to the fire around environmental, social and governance (ESG) issues. Again, insurers must come up with ways to further this cause and help companies meet their ESG objectives. Every change the pandemic has triggered in society will alter the risk landscape.
Read more: The corporate day of reckoning - A lesson for the high and mighty
And perish the thought, but it's almost inevitable that there will be another pandemic to the size and scale of COVID-19, and the insurance industry must be ready. This has been a learning curve like no other, and the industry must band together to meet future crises head on. And if the last 18 months has proven anything, the industry is well able to meet COVID-shaped challenges.
Yes, it's often a thankless task. Insurers are far from earning swashbuckler status like musketeers Athos, Porthos and Aramis. They get slated in the news for "refusing to pay" claims, but hardly a word is shared about the important role the insurance industry has played in enabling countless businesses to pivot their operations and assist in the fight against the pandemic.
The reality is, without insurance, none of this would have been possible.
Now, in the interests of "getting the job done," the insurance industry must focus on driving the world's economic recovery and helping businesses as they navigate the post-pandemic "new normal".
Teamwork and unity in this next stage will be absolutely key. United we stand, divided we fall.