Cyberbullying costs NZ $444 million a year – NetSafe | Insurance Business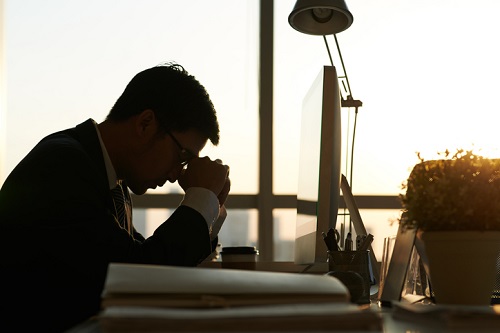 Cyber insurance is the industry's hottest product, but one aspect may be being overlooked in many policies – cyberbullying.
Cyberbullying is no laughing matter – aside from the emotional and mental torture it inflicts on victims, it also costs New Zealand $444 million a year, a report by online watchdog NetSafe revealed.
While identifying cyberbullying is complicated by the fast-changing nature of the digital world, technological improvements have also opened up new ways to combat the problem, the report said.
Investing in school curriculum materials, coordinating international legislation and enforcement around cyberbullying, and "de-stigmatising seeking help" could reduce the cost of cyberbullying, Stuff reported.
According to Martin Cocker, chief executive of NetSafe, the research offers a "fresh perspective on the size of the problem and the way it impacts society."
"To date, cyberbullying has been primarily understood in terms of social cost and personal harm," he said. "The value of doing research like this is to identify the cost make-up. Once you understand that, you know where to invest to get the biggest gains."
NetSafe, in cooperation with economist Shamubeel Eaqub, used local surveys, international studies, and research methods from other fields to estimate the cost of cyberbullying.
The data showed that most of the estimated $444 million cost came from the time invested in interventions by victims' friends and family, thought to be worth $347 million in 2018. Funding for organisations like NetSafe and time spent by education professionals, the judiciary and police cost an estimated $19 million per year.
Meanwhile, the likely cost from the lives lost to cyberbullying was about $3 million per year.
The research was unable to quantify the effect of cyberbullying on long-term health and productivity, and the authors expressed hope that a future iteration of the study may succeed in measuring this.
Kiwis were also willing to pay for anti-cyberbullying measures for up to $75 million per year. Six in 10 survey respondents said they were willing to pay for online services to reduce the likelihood of online harm to their households – with around half suggesting up to $9 per month.
"In some ways it's kind of like valuing cyberbullying insurance," Cocker said.
"If we could make that process of family supporting family smoother, faster and easier then we will quickly get gains ... It's really clear where the investment needs to be."
Indeed, insurers are now coming out with insurance products that address personal cyber risks such as cyberbullying.
A survey of 1,000 individuals revealed that 10% of respondents had been victims of cyberbullying, while 36% had a friend, partner, or child who experienced it. Victims tend to first inform their friends about their experiences, while teachers are usually the last to know.