Silent cyber claim predictions fall – Willis Re | Insurance Business New Zealand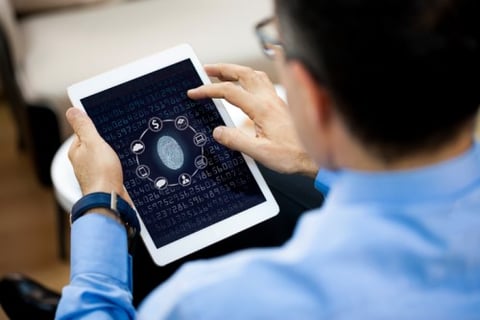 The insurance industry is less concerned about silent cyber exposures than it was last year, according to a new study by Willis Re, the reinsurance division of Willis Towers Watson.
Willis Re's 2019 Silent Cyber Risk Outlook measured the expectations of more than 600 insurance professionals that cyber exposures would increase the likelihood of a covered claim over the next 12 months under policies not specifically designed to cover cyber risk. The fall in silent cyber claim expectations could result from a dearth of wide-scale cyber events in the 12 months prior to the survey, Willis Re said.
In property, the number of insurance professionals expecting more than one new cyber claim for every 100 non-cyber claims has fallen by 26 percentage points since 2018. Other liability as a class is now perceived to be more vulnerable to cyber risk than property, although the expectation of new cyber claims has declined in that class, too. However, unlike property, it remains higher than in 2017.
The one exception to the reduction in silent cyber claims expectations is at the most extreme end of the expectation spectrum, Willis Re said. At that end of the spectrum, the number of respondents who expected a new cyber claim for every non-cyber claim increased in every line between 2018 and 2019. The most significant spike was in property, where the share of respondents with that claim expectation rose from 1% to 1.9%.
Commercial account size also played a role in expectations; respondents were more likely to expect more cyber-related claims with large accounts and more likely to expect cyber-related claims to decline with small ones.
Cyber-related claims expectations were lower in personal lines than in all commercial lines except workers' compensation, Willis Re said.
Perceived cyber risk by industry group was also lower across the board. The IT/utilities/telecom sector was perceived to be the most vulnerable industry group in property and other liability, while financial services was seen as the most vulnerable in D&O and E&O.
"Multiple factors may be at play in these findings," said Mark Synnott, global cyber practice leader for Willis Re. "While it is likely that publicity surrounding cyber loss events has had a good deal of impact on the findings, I expect that insurers' efforts to manage their non-affirmative cyber exposures, particularly in property lines, are responsible for some of the increased comfort they feel.
"In the face of regulatory and boardroom pressure, many insurers have taken steps to mitigate their silent-cyber exposure. A number of tools now exist for insurers to measure and quantify this changing risk."
"The cyber market is evolving with the peril," said Peter Foster, chairman of Global FINEX Cyber and Cyber Risk Solutions, Willis Towers Watson. "These findings show that, even as demand for cyber coverage continues to increase, especially in territories like the US and the UK, insurers and others in our industry are making progress in gaining control over silent-cyber exposures. It will be interesting to see if 2018 marked the high-point of concern, or if other factors such as future high-profile loss events again change the direction of silent-cyber claim expectations in 2020."