Rising star on insurance broking: "Give it a go and give it your all" | Insurance Business New Zealand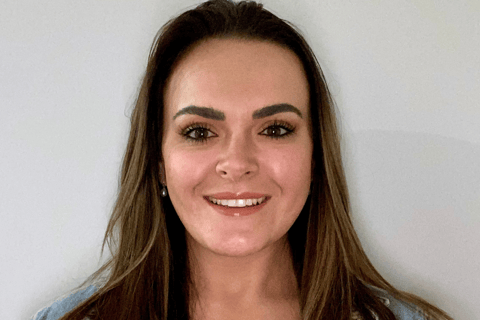 Senior broker Stephanie Wyatt (pictured), like many others before her, fell into insurance; also like many of those with the same fate, she has found reasons not to pick herself up and move on to something else. Here the decorated intermediary tells Insurance Business why she thinks young women like herself should just 'go for it'.
At 29 years old, Wyatt is already making a name for herself in the industry, having won multiple accolades including the Women in Insurance New Zealand Awards 2019's rising star – broker category and being among IBNZ's Young Guns 2020, Elite Women 2022, and this year's Rising Stars. Currently she works at Cactus Insurance and Blanket, which specialise in commercial and domestic cover, respectively.
So, how did it all start for Wyatt?
"I had not long come back from an OE (overseas experience) and I was looking for a job, and a receptionist job popped up at a small life broking firm and I jumped into that position," she recalled. "Not long being there, I started handling quite a few claims for them, which really started my insurance career. Not long after handling some claims, the company that I was working for started to grow and they started to offer fire and general [insurance].
"This avenue really took my fancy purely because, as I was getting older, I was learning that I need to have insurance on my vehicle and my contents. So, I ended up jumping from the life and health side into the fire and general side as a personal assistant (PA), just so I could learn about the industry and the policies on offer through that sector."
It was from there, said Wyatt, that her insurance know-how began to grow.
She noted: "I started building up my knowledge and started learning how to quote on various insurer portals and became a domestic insurance broker. From there, just dealing with my clients, and as they grew and started new businesses, I began selling commercial insurance policies. And from there my passion for the industry really started to grow as I started learning all the new products and my clients' needs."
In Wyatt's view, her beginnings happened at a good time with her then employer, the growth of which allowed her to grow as well. By the time she was 23, Wyatt was already leading a team of about five people.
"My direct manager was just super helpful and very supportive of me and helped me 'grow and glow', as we like to refer to it," Wyatt went on to highlight. "I feel like I entered the insurance industry at a good age whereby women were really starting to get recognised.
"My manager at the time – I would like to refer to her as a mentor as well, because she really did help me grow to the broker that I am today – was making her way in the industry and was really making her mark, and it was cool for me to follow in her footsteps and grow alongside her."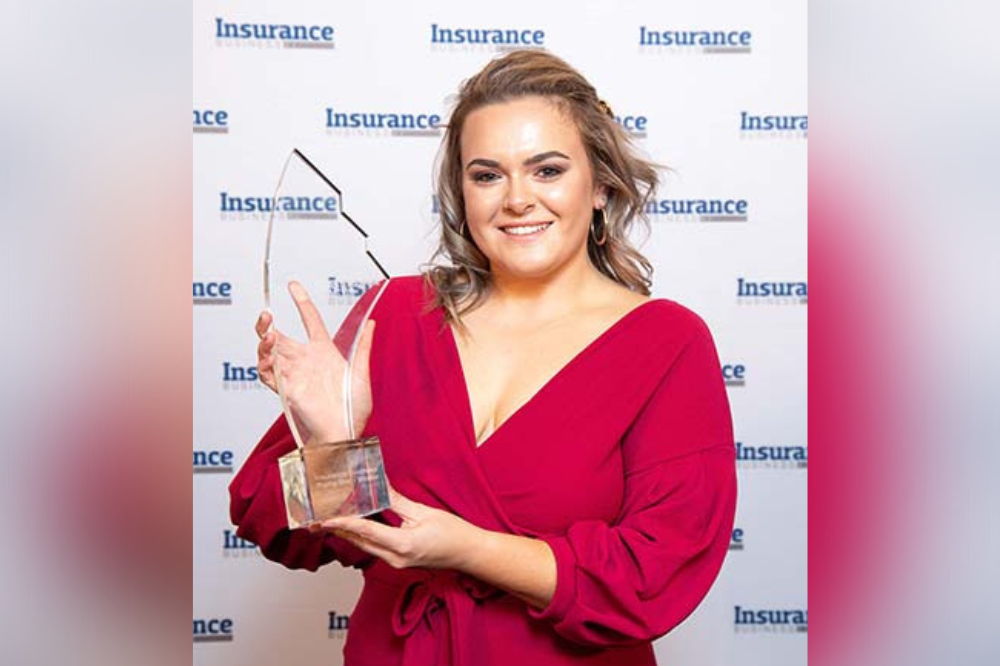 Wyatt at the Women in Insurance NZ Awards 2019
The now senior broker, who is done with her qualification studies but enjoys constant learning, added: "When I first started, I did notice that it was a very male-dominant industry, but I think it's definitely changing – more and more women are getting their foot in the door. But it would be really cool to see more women getting on the broking side, because I still do think that the broking side of things [compared to underwriting and claims] is very male-dominant at this stage."
Aside from women, Wyatt would also like to see more of the younger generation being drawn into the world of broking, which for her has been about helping clients with their insurance needs through valuable advice. Amid tougher regulations and qualifications, Wyatt believes more should be done to attract and actually enable fresh talent to get onboard.
"It would be really cool to see more drive towards the younger generation, the ones that are coming out of high school and trying to decide on what they want to do with their life – whether it be seminars being held to highlight the industry and the different avenues that you can get into, just to try and drive more interest," she told Insurance Business. "I do think there's a bit of a gap there.
"Recently I've been wondering how these newcomers are going to get their foot in the door, because obviously studying comes at a cost. And for someone at a young age, that's definitely a huge factor that they have to weigh up for themselves."
Wyatt continued: "If there is still the possibility where people can get their foot in the door, [say], as a receptionist and do that as their day-to-day job or jump in as a PA to someone and do their studies on the side, obviously that's an avenue. But I do think it comes down to educating the younger generation in respect of the insurance industry, just to gauge some interest at a younger age and try to divert them to start their financial studies."
The rising star, however, conceded that insurance broking might not be for everyone. Her plea, though, is for people not to strike out the idea without even trying.
"It's one of those things that you have to try before you kind of write it off," asserted Wyatt, whose biggest challenge is to ensure that clients are adequately advised and insured. "Just give it a go and give it your all, and it will either work or it won't. Either you'll enjoy it or you won't, but there's so many different avenues in insurance that you can go down. So, if you find that you're not enjoying a certain aspect of the insurance industry, there's so many other avenues that you can explore.
"Just because you don't enjoy doing the sales doesn't mean that your insurance career is over. You can jump into underwriting; you can go to claims handling. There's so much more that you can do… Give it a go and don't hold yourself back."