Allianz establishes climate goals for investments | Insurance Business New Zealand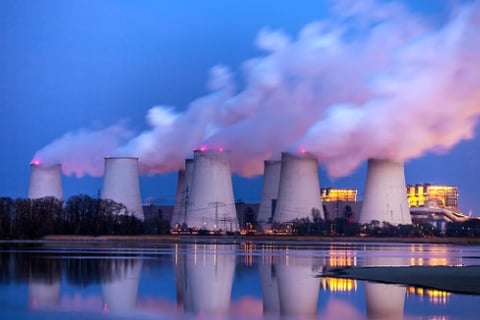 Allianz has revealed concrete interim targets for reducing greenhouse gas emissions in its investment portfolio of policyholder funds. This is the first time the global insurer has done so, and it is in support of its stated goal of climate neutrality by 2050.
According to a statement by Allianz, it is working towards its 2025 goal to reduce emissions for selected asset classes in the portfolio of customer funds by 25% compared to 2019. Aside from traditional investment criteria, Allianz will also review all equities, corporate bonds and real estate investments will be reviewed for compliance with the Paris climate agreement.
Over the next five years, Allianz seeks to reduce climate gases from its operations by 30% from 2019 levels. By 2023, Allianz plans to be completely reliant on green electricity in business operations and will further reduce the use of single-use plastic and paper. In its social engagement, Allianz plans to expand support for disadvantaged children and youth at its sites, particularly in the areas of health, integration and resilience.
To strengthen the company's focus on sustainability, Allianz has appointed Line Hestvik to the newly created role of chief sustainability officer, effective January 01. She reports directly to the board of management and is tasked with implementing the sustainability strategy in all markets.
"With change, we start with ourselves – to then support others to move towards carbon neutrality. We are convinced that integrating climate and sustainability aspects will have an impact on our investment strategy," said Dr Günther Thallinger, member of the Allianz SE board of management responsible for investment management and ESG. "This allows us to mitigate climate-related risks and take advantage of opportunities offered by future-oriented business models."
The statement also highlighted the importance of cross-industry and international partnerships in tackling global challenges such as climate change. Allianz's reduction targets were developed in cooperation with the UN-convened Net-Zero Asset Owner Alliance (AOA). With 33 members currently, the AOA plans to continue to grow and further establish its climate protection standards in the financial industry.