Climate-focused insurtech Hillridge raises $2 million seed round funding | Insurance Business New Zealand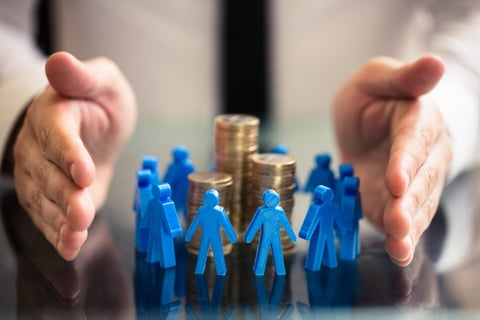 Hillridge Technology (Hillridge), a software company that aims to address the climate protection gap in agriculture and climate-exposed industries, has raised around AU$2.3 million (approx. NZ$25.6 million) in its latest seed round funding.
Led by Artesian Venture Partners (through the GrainInnovate fund) and InterValley Ventures, the funding round aims to extend Hillridge's footprint in Australia and New Zealand and expand its weather insurance platform to southeast Asia to provide accessible and affordable parametric weather insurance for agriculture and other climate-exposed industries.
"The climate protection gap has left hundreds of millions of people and businesses uninsured and exposed to the financial fall-out of extreme weather," said Hillridge CEO Dale Schilling. "These are vulnerable people who need financial protection, yet are unable to access the weather derivatives and insurance that large corporations take for granted."
Shane Masters, managing director at Artesian Venture Partners, commented: "We have backed Hillridge since their first round through several funds, including GrainInnovate. Their technology will help protect the future profitability and sustainability of grain growers and other agriculture players in the face of a changing climate."
According to Hillridge, traditional insurance denies many of the world's half-billion farmers and climate-exposed businesses financial protection from weather risks because it relies on a high-cost operating model designed for large contracts.
Hillridge aims to overcome traditional insurance's inefficiency and transparency gaps by combining weather data from the latest generation of satellites, big data analytics, distributed ledger technologies, and smartphone applications. Its platform generates a price in seconds and triggers automatic payout instructions if adverse weather occurs, delivering policies at scale for a fraction of the cost of traditional insurance, with payouts typically made within days.
Simon Wright, managing partner at InterValley Ventures, said the climate protection gap will most likely increase the demand for climate resilience tools like Hillridge's data-driven technology.
"We see applications in many industries like agriculture, construction, energy, and tourism," Wright said.
The $2.3 million seed round was also supported by purpose-driven technology investment funds Sangha Capital, ACTAI Ventures, and WAVIA.