IAG progresses climate action with "overwhelmingly positive" results | Insurance Business New Zealand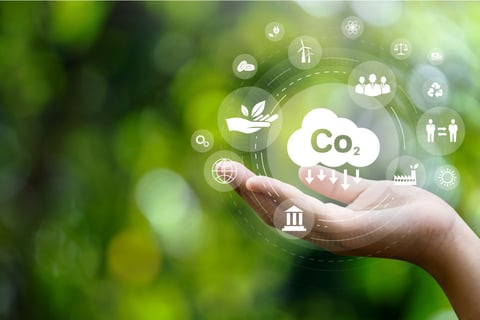 IAG, the newest member of the Net-Zero Insurance Alliance (NZIA), is charging ahead when it comes to climate action – impacting change from within via its various initiatives, including the insurer's corporate vehicle fleet transition in New Zealand.
As part of its commitment to reducing the company's carbon footprint and limiting the impacts of climate change, last year IAG New Zealand decided to transition its corporate fleet to electric and hybrid cars. The insurer – whose brands in the country include AMI, State, and NZI – is already seeing the results of the internal measure.
"Since August last year, six of our NZI employees have been part of our Electric Vehicle (EV) Early Adopter programme, using Hyundai Ioniqs as their 'tool of trade' vehicles and providing insights and feedback on the experience," an IAG spokesperson told Insurance Business.
"It's been overwhelmingly positive, both for the drivers and for our carbon emissions, with a more than 80% reduction in emissions for these drivers compared to when they were driving petrol vehicles. IAG has since started trialling the Hyundai Konas for some of our longer-range drivers, with plans to roll out more later this year, and we already have four EVs as part of our pool fleet."
Moreover, 31 hybrids have been added to the fleet of vehicles. IAG New Zealand, which has chargers in its Fanshawe Street and Christchurch premises, is looking to encourage broader EV uptake over the coming years.
One of the 12 founding members of New Zealand's Climate Leaders Coalition, the business also came up with a staff group designed to raise climate action awareness.
"Previously known as the Eco Action Group, IAG's Climate Action Employee Network Group is a community of IAG people committed and passionate about fulfilling IAG's purpose to make your world a safer place through climate action engagement," the spokesperson told Insurance Business.
"The Climate Action Group will help deliver on IAG's Climate and Disaster Resilience Action Plan, and on our Climate Leaders Coalition commitments to help our people reduce their emissions. With support from the business, the group will be running a range of initiatives and awareness-raising events, starting with Plastic Free July."
View here: IAG's sustainability and climate challenges
This month, the insurer joined NZIA – becoming a member alongside the likes of Allianz, AXA, Lloyd's, QBE, and Zurich. The move is aligned with IAG's Climate and Disaster Resilience Action Plan focus area 'driving to zero', which is about reducing the organisation's own emissions.
"We've committed to achieving net zero emissions by 2050 across our value chain, including with suppliers and customers, and to a 50% reduction in emissions by 2030," reads part of group boss Nick Hawkins' message within the action plan, which was launched in November 2021. "The need to act on climate change has never been more urgent, and we're proud to play our part."
Aside from 'driving to zero', the other focus areas are 'rethinking risk' and 'transforming the system'. Rethinking risk is about keeping people insured by enabling customers and IAG to manage risks and opportunities more effectively in a changing climate, while system transformation revolves around building community climate and disaster resilience by delivering and collaborating on preparedness initiatives, research, adaptation, and policy.
"Climate change is happening," asserted IAG New Zealand chief executive Amanda Whiting in April when the government published its draft national adaptation plan. "It is a critical issue for our country, and it is already having serious impacts on the lives of New Zealanders through more frequent and intense storms, floods, droughts, wildfires, and, in time, rising sea levels…
"Insurance is here to support Kiwis when things go wrong, but there's so much more we need to be doing to keep New Zealanders safe from the impacts of natural disasters. There are deliberate actions we can take to increase our resilience, alongside ongoing efforts to reduce carbon emissions."
An active member of the Sustainable Business Council in New Zealand, IAG is also a founding signatory to the United Nations Principles for Sustainable Insurance and a signatory to the UN Principles for Responsible Investment.
Last week, the insurer reported: "Overall, New Zealanders are saying that the importance of [the issue of climate change] is not matched by the leadership, action, or progress that is needed if we are all to successfully adapt to the inevitable impacts of our changing climate… They expect the government to lead but aren't seeing that leadership, and they are not confident that the country's response is on the right track."
In IAG's view, such is the case due to the response having been too general and abstract.
"It must now become much more specific and real so that there is a clear path forward and that everyone understands the role they have and the contribution they need to make," declared the insurance giant. "It is only then that we will see the progress that is needed. At IAG, we are prepared to play our part."