Aon-run events insurance scheme gets additional payment trigger | Insurance Business New Zealand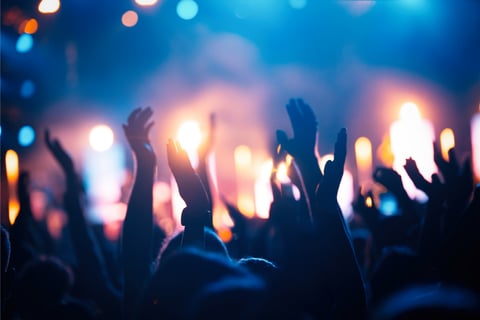 The government's Events Transition Support Payment scheme (ETSP), which is run by Aon New Zealand and is designed to provide assurance to large-scale events organisers this summer, has had a new trigger point added to it.
With all of NZ having moved on from alert levels to traffic lights – or the country's new COVID-19 Protection Framework (CPF) – more freedoms for vaccinated New Zealanders will be introduced, with the hard-hit events sector among the industries eager to pose a comeback.
Events and gatherings guidelines still apply, depending on the traffic light system. Also, changes to the Auckland boundary will come into effect at 11:59pm on December 14, 2021.
For certain events scheduled to begin between December 17 and April 03 next year, the Ministry of Business, Innovation & Employment (MBIE) rolled out the ETSP last month.
The scheme is meant for public events in New Zealand, organised by an NZ-registered organisation, with in-person paid ticketed or paid registered attendees of more than 5,000 people. Prior to the scheme's launch, the event must have been publicly announced or have been actively in the market for tickets or registrations.
Additionally, the event must not be solely delivered by local government and other public authorities. Such entities can partly fund the events, but costs incurred by local government would not be eligible for recovery.
The gathering must also not be currently receiving funding through the Major Events Fund, nor should it be receiving Arts and Culture Event Support Scheme funding from the Ministry for Culture and Heritage for the same period.
The event, which must require the use of COVID-19 vaccination certificates, should also not have an agreement in place with underwriting of 80% or more of unrecoverable costs from local government or another insurer.
"If an ETSP is triggered and your event needs to postpone or cancel, you will need to complete the two-step application process," explained the MBIE. "The number of confirmed or expected in-person attendees (tickets sold or average attendance over the past three iterations of the event) must reach at least the minimum threshold of over 5,000, and events must be held at a single location to be eligible.
"Multi-day events, or events with multiple performances, taking place at a single location would be eligible where the cumulative number of attendees meets the minimum threshold across the whole of the event (assuming the event has no more than two rest days per seven days). An event cannot be spread across multiple weekends."
It was noted that events that have been cancelled prior to the ETSP announcement are not eligible. Also not eligible are events that cancel due to unavailability of MIQ (managed isolation and quarantine) spaces.
The government's lead business-facing agency added: "Event organisers can only apply once for cancellation and once for postponement for an event… You may be eligible for 90% of the eligible event's unrecoverable costs. Profits and revenue, for example, are not eligible."
Examples of unrecoverable costs include staff wages, ticketing services, freight and logistics, technical specialists, health and safety services, event delivery contractors, marketing and promotional material, traffic management services, catering and hospitality costs, non-refundable talent fees, volunteer-related costs, bank or licencing fees, and general administration costs.
Also considered unrecoverable costs are venue and facilities hire, temporary infrastructure and onsite building costs, signage, fencing, event technology hire and set-up, event broadcast costs, temporary venue lighting, radio and communications equipment, recycling and waste services, and core services connectivity.
Payment triggers include postponement or cancellation due to the event being located in an area operating under restrictions explicitly prohibiting the event from occurring, or the event is in an area at red level or a localised lockdown, or at least 50% of tickets or paid registrations have been sold to attendees located within a CPF red level or localised lockdown area on the date of the event.
Now, a further trigger for payment has been included, which is when an event is cancelled or postponed because it is located in an area under CPF Red or a localised lockdown at any point within the four-week period prior to the event's start and there has been no explicit announcement regarding the CPF settings for the event's date.
Citing client confidentiality, Aon declined to provide further details when contacted by Insurance Business.