COVID-19 has serious implications for maritime industry – AGCS | Insurance Business New Zealand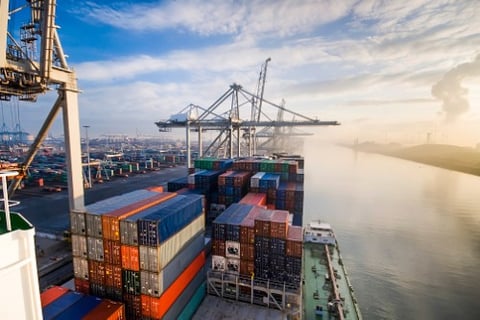 COVID-19-related restrictions on supply chains and international travel have serious implications for the maritime industry, according to a new report by Allianz Global Corporate & Specialty (AGCS). While the threats that ships usually encounter at sea have been reduced due to many vessels being idle, other risks have replaced them. Many vessels are in lay-up – out of service and anchored at a fixed location without undertaking any commercial activities.
"The increasing disruption and economic pressures caused by the pandemic also has serious risk management implications for the maritime industry and insurers alike," said Capt. Rahul Khanna, global head of marine risk for AGCS.
According to AGCS, if lay-up of vessels is not properly managed – including regular maintenance – problems can crop up when the ship is finally ready to put to sea again. Relieving crew has also become more challenging due to travel restrictions, AGCS said. That means more fatigued sailors – one of the main causes of human error on board.
Delays in the servicing and inspection of vessels and emergency equipment can also mean that problems remain undetected, while supply-chain disruption results in oils and consumables taking longer to arrive, which can result in damage to machinery if subpar alternatives are used, AGCS said. An increase in the use of remote pilots – meant to protect seafarers from infection – can also affect safe navigation.
Reactivating a vessel in lay-up can take a considerable amount of time, require extensive safety testing, and cost millions of dollars, AGCS said.
"An unplanned lay-up can result in a prolonged recommissioning exercise that can last for months, even requiring docking," Khanna said. "Comprehensive plans including risk assessments covering storage and lay-up are crucial for ensuring the safety of the vessel during the downtime and its subsequent return to service."
Social distancing protocols could also lead to delays in the inspection and servicing of emergency equipment, AGCS said.
"Risks arising from delays in the servicing of emergency equipment – for example, firefighting appliances – will require implementation of additional control measures," said Capt. Nitin Chopra, senior marine risk consultant at AGCS.