How has COVID-19 impacted the marine insurance industry? | Insurance Business New Zealand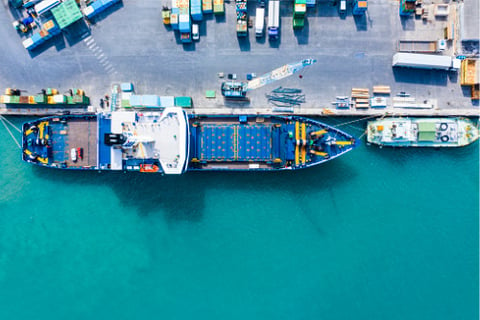 The COVID-19 pandemic had reshaped the marine sector's risk landscape, forcing the marine insurance industry to change the way it views risks.
Tim Martin, head of casualty/marine at Gallagher Bassett, said the pandemic "heavily disrupted" airline travel and the aviation freight industry – impacting demand for goods being shipped and transferred across the world.
"We saw significant supply chain disruption as major manufacturing points were impacted by the virus and the global nature of the marine sector meant it had to battle a series of common pandemic-related risks that were interpreted, managed, and responded to separately at each port," Martin said.
Aside from goods, crews were impacted by the pandemic as they needed to overcome resourcing, and travel restrictions. Many crews were also required to undergo significant and impactful quarantines and isolation periods, making it difficult for assessors to safely board and evaluate the impact of a claim, Martin said.
"Some of the international border restrictions also impacted response delays to ensure appropriate health personnel could provide treatment support, further compounding claims and a claimant's injury," Martin added.
The pandemic also resulted in many business interruption (BI) claims. With the pandemic's direct and indirect interruptions for the marine sector, many marine operators found the BI insurance claims process difficult.
"Business interruption claims as a result of the pandemic have been a difficult landscape to navigate for insurers and claimants globally," Martin said. "The impact this has had on international marine trade has been both undeniable and polarising."

"For some companies, they have never had a busier period of trade, but for other parts of the marine sector, we have seen some truly concerning and challenging events. For example, the escalation in trade tensions between Australia and China – which grew during the pandemic – saw the crew of MV Jag Anand anchored offshore for seven months before a crew change. The impact of this extended anchorage period had a clear impact on this ship's ability to generate further business for its owner Great Eastern Shipping.

"Calculating what this interruption would have meant in a pandemic-influenced trade economy poses a difficult challenge for any insurer. This gets even more challenging when we reflect on this event in the eyes of the United Kingdom's Financial Conduct Authority case, which would have insurers calculate this interruption in a forecasted non-pandemic economy."
On the bright side, the insurance industry remained resilient – demonstrating that it is totally adept at shifting to an online and virtual environment, Martin said.
"The quality of claims handling or resolution does not need to drop when we can't assess face to face," Martin continued. "This means marine insurance will naturally need to become more competitive and invest in stronger, faster technologies to support claimants and clients. The value of reliable and safe marine trade has really come to light, especially when we think of the interruption caused by the blockage of the Suez Canal, and global governments and corporations have their eyes fixed on how we can maintain and protect this important industry."