How does the Mainzeal decision affect D&O liability? | Insurance Business New Zealand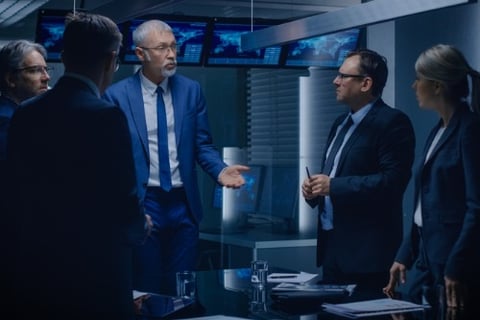 A Court of Appeal decision which found that the directors of Mainzeal had breached director duties may have significant implications for the future of director and officer liability disputes, according to lawyers, who say that it may also change the way large companies appoint their directors.
The decision announced earlier this year found the failed construction company's directors liable for damages for the company's collapse, and insurance lawyers say this could have implications for ongoing cases involving failed firms, such as that of CBL Insurance.
Lane Neave lawyers said that the judgement offered "useful guidance to directors responding to troubling trading circumstances," and that directors would no longer be able to carry on with "business as usual" if the company is clearly in difficulty. It also confirmed that directors can be held liable for significant amounts of debt.
Read more: Insolvency claims against directors, officers to rise, expert warns
"There is clear guidance on what directors legally must do when trading becomes difficult," Lane Neave said.
"A good faith attempt by directors to trade out difficult circumstances is not sufficient to alleviate the need for a sober assessment of the realities of a company's financial position.
"For current and future directors, obvious lessons from Mainzeal might surround an overreliance on comfort notes, ensuring there are appropriate mechanisms and security to recover debt, or a clear example of where trading should have ceased."
Tanya Wood, insurance and litigation partner at Duncan Cotterill said that we are likely to see a rise in D&O liability disputes across the board, and that large companies may start taking a more selective approach when it comes to appointing directors.
She said the decision showed that the risks of appointing a director who fails in their duties are significant, and were clearly demonstrated by the scale of the damages awarded.
"Directors and officers liability is definitely an area of growth in the insurance litigation space," Wood commented.
"The Mainzeal appeal decision issued recently may not compare to the usual SME situation that insurers generally deal with, but there are general themes across that decision that we see replicated across the trends for director's liability moving forward."
Read more: CBL Insurance takes a swing at RBNZ
"A lot of directors perhaps don't quite appreciate their obligations under the Companies Act when it comes to the solvency of a company," she explained.
"I think what Mainzeal demonstrates about those complex directors' claims is that gone are the days of professional executive directors. I think there now needs to be specialist, experienced directors at the helm of very large complex entities."
"If you look forward to the next five years, I think you would see that kind of specialisation approach to directorships, mostly because the risks now are so significant," Wood concluded.
"You only have to look at that Mainzeal case and the damages there to appreciate that, and it gives anyone who is thinking of becoming a director of a complex organisation pause for thought."