Cove extends its service beyond Facebook | Insurance Business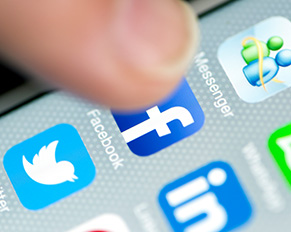 Cove Insurance has launched a new web app following a successful run with its Facebook Messenger chatbot, and is now offering a similar service to those who don't use the popular social media site.
Cove Insurance launched earlier this year after 18 months of developing the Messenger service, which allows users to insure phones and vehicles by interacting with its Facebook chatbot. The brokerage has now launched a web app that allows you to do the same thing, but outside the clutches of the Mark Zuckerberg-led platform.
Cove co-founder Andy Coon says this is another step towards its goal of making insurance simpler and more widely available to the general public.
"This was always part of the plan," Coon told Insurance Business. "We launched our initial chatbot on Facebook Messenger – which works incredibly well, if you have Facebook Messenger! But obviously not everyone does, so in line with our goal of making insurance more accessible for everyone, we wanted to make it easier for those who don't use Facebook.
"The new channel follows more or less the same process for phone insurance, and you can look out for the motor journey soon as well."
The new channel has the same functionality of an app, is accessible online and is optimised for mobile. Coon says the feedback from customers so far has been very positive, and the addition of new insurance products is likely to happen in the near future.
"The response has been really, really good," he stated. "A lot of people go through the messenger service and love it, but others have expressed the wish that we had a similar system on the web. What's been interesting though is that now that people have the choice, most still choose to use the Facebook Messenger app – that has surprised us a little.
"We've already had some claims coming through, and customers seem pleased with how they can handle that side of things. You'll also find that our chatbot has about 80% less text and content on each page compared to the majority of our competitors, so it's super easy to understand and we're not overloading the customer with options."