LexisNexis leaders on disrupting the vehicle build dataset | Insurance Business New Zealand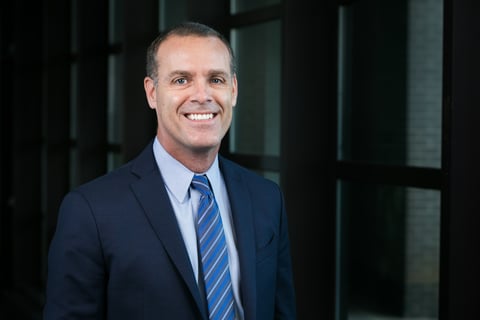 Examining whether new technologies or the demand for new technologies comes first is a "chicken or egg scenario" according to Jeffrey Skelton (pictured above), MD of insurance for LexisNexis Risk Solutions, UK and Ireland, in a recent discussion with Insurance Business. In the end, he said, technology is not useful if consumers do not use it. A business can innovate to the point where people cannot understand or implement the solution, he said, and so the right solution needs to make sense in the context of the marketplace.
For LexisNexis, a business which supplies data to enable its insurance customers to meet the need of consumers, keeping a close watch on the practical applications of the solutions it creates is an essential element of its core value proposition. Skelton outlined how continually monitoring the problem that the insurance company is trying to solve is key to creating these high-value services, and outlined how this problem is often the insurance company looking to make it easier for their customers to do business with them.
CEO of Insurance at LexisNexis Risk Solutions, Bill Madison (pictured below) stated that this theme of improving the customer experience is the same across the globe and that every insurance carrier the business speaks to has this accessibility as a core aim of their business strategy. A lot of the time data analytics plays a critical role in enabling this, he noted, and LexisNexis operates as a contributory database for the insurance sector.
In every market in which this business operates, Madison said, it has a contributory initiative to work with the insurance industry where companies provide their individual data assets to Lexis Nexis. This means that when a consumer shops the market, the business now has the capacity to report back to the insurance company with significant amounts of data which will allow that firm to better assess risk going into the future.
This building of 'data columns' to help insurance companies understand the market and understand each individual risk is just one side of the risk equation, however, Madison noted, with the other being the vehicle itself.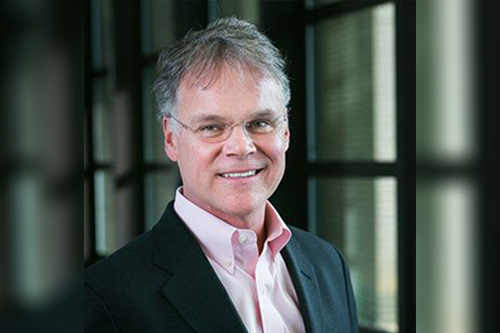 "The car or 'the metal' has a lot of intelligence associated with it and with the safety features that are part of that car, and these technologies can now understand you and capture your driving behaviour," he said.
This has led to LexisNexis's significant original equipment manufacturer (OEM) initiative, he said, which has been steadily gaining traction and is now in its test phase. Now the business has a clear strategy which it is executing not only in the States but across Europe and globally, he said. The way that OEMs currently work, Madison detailed, ensures that the same safety feature gets called many different things sometimes within a single brand, which is highly confusing for the insurer.
"We've developed an infrastructure that says 'OK – this safety feature, here's how it looks across all brands across the market'," he said. "So, when we deliver this information to the insurance carrier, they have an understanding of exactly what to do with it."
Now the market is starting to see a world of consumer intelligence in combination with vehicle intelligence, he said, which is enabling a whole new level of understanding of risk. This is an exciting time for LexisNexis, he said, but also for insurers as now they are going to be in a position to take a whole new pricing strategy in the market going forward.
They have identified, Madison said, that when you get over five safety features on a car, the loss experience of that vehicle diminishes greatly, though this plateaus at a point in time. When the data assets of the vehicle and consumer come together, and you combine the safety features of the vehicle with what is known about the customer's driving experience, then this will place the insurance industry in a more competitive environment and enable the creation of new services and new products with that in mind.
"We're bringing two incredible markets closer together – the insurance industry and the OEMs, and there are a whole series of data sets that will be developed and executed over time," Madison said. "The one that's leading the charge right now is what we identify as 'vehicle build'."
The advanced driver-assistance systems (or ADAS features) of a car used to be identifiable from the vehicle identification number (VIN), he said, and what has happened over time is that, as these vehicles have become more complex, the safety features of that vehicle have outgrown the VIN.
This means that insurance carriers don't know the safety features associated with each car and also that many consumers are not aware of the full extent of safety features on their vehicles, he said. Consumers must become more educated on these features and why these are important for them, he said, to reach a point in the market where if consumers purchase more safety features, their premiums will be lower.
"We're not there yet," he noted, "but that's where it is going to go over time. And that's why the importance of sharing of knowledge and data assets really plays to the benefit of the consumers going into the future."
Skelton, who started his role as MD for the UK and Ireland in July 2019, noted that the opportunities, services and products supplied by LexisNexis are all crafted with one of two end goals in mind. The first of these, he said, is to cut costs out of the system for insurers. Wherever somebody is doing manual work, reviewing or collecting or researching information, data can be used to automate those functions, he said, and can help bring down the cost of processing insurance business. The other function is that of pricing sophistication, he said, as data can help insurers price more accurately which can result in accurate premium and potentially lower claims against that premium.
"Really, it's just those two fundamental things," he said, "helping them save money in the current system and cutting costs, or helping them get better at pricing their products for their consumers in the marketplace."