QBE invests in tech to take on climate change | Insurance Business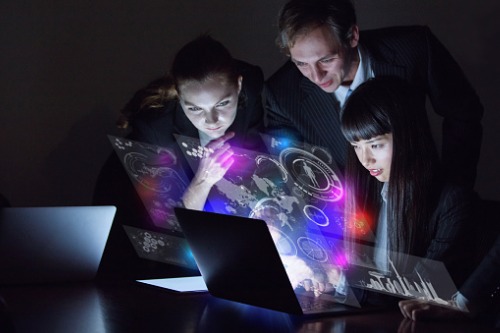 QBE is taking a stand. It is loudly and proudly talking about the dangers of climate change and what needs to be done to stop it—including putting its own money on the line.
"QBE has, over the last year or two, really began to take an active stance around climate change," Ted Stuckey, managing director of QBE Ventures, explained.
"You're really going to see more and more coming out from QBE around climate change and what we're doing as an insurance carrier, as a global corporate citizen, to influence policy and to implement changes, to hopefully try to slow down some of the impact of the changing climate."
QBE Ventures is one of the arms of the company that is trying to implement this change. This area of the business invests in start-ups and entrepreneurs, particularly focusing on technology in areas that are changing the face of insurance and improving the world.
"It's extremely important for us – it's going back to that origin story of embracing that technology and actually using that technology," Stuckey explained.
"We're not setting out to build a portfolio of just really good investments that are going to return really good amounts - instead we're looking for portfolio companies that are going to make QBE better because of their products and their foresight."
One of the companies which is part of the QBE Ventures portfolio is Jupiter, an organisation focused on providing data and analytics to enable the world to better predict and manage the risks caused by climate change.
What Jupiter does, essentially, is model better data to predict risks of climate change. Currently the world works off data that is outdated, looking at odds of flooding that no longer apply, but Jupiter is hoping to fix that.
"At its core, what Jupiter is doing is it's looking at individual assets, individual properties, and modelling out the impact of the perils that result from climate change, from a two-hour out window to a 50-year out window," Stuckey said.
"And if you think about insurance and the role we play in society, this data is incredibly valuable. We know that storms are becoming more severe, we know that storms are becoming more frequent, we know that weather events are intensifying, hurricanes, and typhons, wildfires, earthquakes, science is backing that evidence.
"But for us, for most insurance carriers, our current catastrophe models are very much rooted in what has happened in the past and not the impact of a changing climate on what will happen in the future."
And while he information Jupiter is gathering and the models it is preparing will help years into the future, it is also helping QBE advise its customers right now.
"So, when we look we look at Jupiter the really unique opportunity for us is to change the way that our models represent our view of the future," Stuckey said. "The changing climate and how that is going to influence these events, how that's going to impact our customers, how we can help our customers make better strategic risk management decisions. It's things like site placement for new buildings and constructions, things like risk mitigation and avoidance techniques to help lessen things like flooding and wildfires on their properties."
Separate from its own technology, Stuckey said that QBE will be speaking more publicly about the matter of climate change and attempting to sway decisions in favour of action on the issue.
"We'll be looking for ways we can be more active in the public forum to help influence various decisions that need to be made to ultimately make us all safer in the face of this aggressively changing climate," he said.