Telehealth provider CareHQ discusses widened access | Insurance Business New Zealand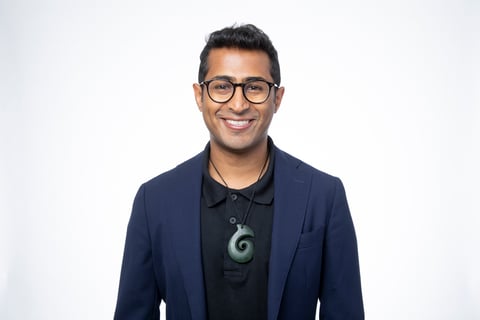 Independent telehealth provider CareHQ, which launched in November 2020 via a partnership between Southern Cross Health Insurance and primary health organisation (PHO) ProCare, has now made its virtual GP (general practitioner) service available to short-term visitors to New Zealand. CareHQ clinical director Dr Reza Jarral (pictured) recently spoke to Insurance Business about what the company seeks to deliver.
"I think in today's day and age, having certainty that you have a safety net, that you have a trusted and accessible source of healthcare – and it might just be advice – is a really reassuring thing to have," Jarral told Insurance Business.
"With things like the pandemic and weather changes and everything that's going on, it's not always easy to have peace of mind when you travel. And I think having that one extra thing, that safety net available, is going to increase confidence in travellers to know that their needs are going to be met."
Previously, CareHQ was only accessible to residents, including Southern Cross members who can avail themselves of the online consultation as a benefit at no cost. Now, additional users span tourists and international students not enrolled at a GP practice.
"No-one plans to see a doctor when they're overseas, but life happens," said Jarral, who believes trying to navigate a foreign country's healthcare system can be daunting. "If we can provide those specialist fellow GPs to offer a really empathic service to guide [international visitors] through the healthcare system, we can not just deliver high-quality care for them but also avoid them ending up in emergency care departments or urgent care centres."
If an international visitor's insurance policy covers such consults, Jarral said they can engage with CareHQ and retrospectively file a claim to get reimbursed for the corresponding fee.
Growth prospects
Jarral also pointed to CareHQ's broader growth plans.
"Despite being a joint venture with Southern Cross, CareHQ is agnostic to insurers," Jarral said. "So, we're actually interested in working with travel insurers and healthcare insurers globally, and we do work with several major insurers. We are keen to create those links, not just to allow your members to access subsidised or fully funded consults, but also to look at how we can integrate our digital services into your existing healthcare ecosystem.
"We're happy to collaborate with any like-minded providers who want to ensure their members receive high-quality healthcare when they travel to New Zealand… [Similarly], we're not restricted just to ProCare practices [and work with] other PHOs in New Zealand. ProCare is a joint venture shareholder of CareHQ, but like Southern Cross they're passionate about the vision of making a healthy Aotearoa."
From a patient perspective, according to Jarral, the feedback has been overwhelmingly positive. To date, CareHQ has done nearly 30,000 virtual consultations.
"We knew the future was always going to be about accessibility, enabling people digitally, and helping us tackle the demand for patient care," he told Insurance Business. "If we're going to deal with a huge demand, we're going to need to use new technologies that help meet that demand and deliver care in a more effective, value-based way. That means not big, expensive hospitals but shifting care into community.
"What excites me about that is the opportunity of giving people digital tools in their hands to improve their health and wellbeing, not just when they get sick but before they get sick. That might include fitness tracking monitors, mental health apps, and digital therapeutics – there are so many ways that we can open up solutions for patients in the community rather than waiting until they get sick and end up in hospital, [which is] a far more value-driven way of delivering healthcare."
What do you think about telehealth and its use in the insurance industry? Share your thoughts in the comments below.