"The insurance industry is certainly embracing change" | Insurance Business New Zealand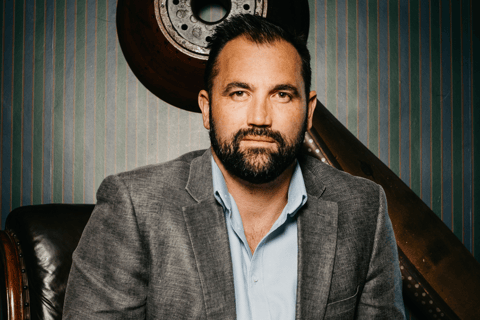 Insurance companies have long had a bad rap for being supposedly slow when it comes to adapting, especially in the context of technology. Here, JAVLN chief executive Dale Smith (pictured) says that doesn't seem to be the case anymore.
"I don't think that's a fair assessment now," Smith, referring to the 'slow to adapt' comment, told Insurance Business. "The insurance industry is certainly embracing change at a rapid rate."
To illustrate, the Auckland-based CEO – whose camp specialises in intelligent insurance and data integration software – said: "Our sales cycles are shortening and we've got more inbound inquiry.
"That was also a result of the hard work that we've done, of course, with our brand and onboarding of customers and a lot of work over the years, but it's definitely accelerating. The market is a lot different now than it was three years ago – that's for sure."
When asked which group of industry players appear keener to leverage the benefits of tech adoption, Smith didn't play favourites.
He noted: "I see across the board – insurers, underwriting agents, and brokers – they all have a strong appetite to embrace technology, probably no more than the other."
"If I think back over the last 10 years," added the chief executive, "it's really been over the last two to three years that the industry is accelerating technology change. Now insurtechs seem to be a key component to the success of an insurance organisation."
Read more: Insurers who embrace innovation gain competitive advantage
Set up in 2011, JAVLN provides full end-to-end policy management via its software-as-a-service cloud-based platform, not only in New Zealand but also overseas. In fact, according to Smith, 75% of JAVLN's clients are in NZ while the remaining 25% are offshore – the furthest of which is in Guam.
"We see that being 50/50 in the next 12 months," revealed Smith, outlining JAVLN's growth plans for the year. "Most of our business is in New Zealand, but our commercial opportunity is to now build our Australian business. So, we've got four people in Australia now, and we're looking to employ another couple of people over there in the short term.
"We're focussed on growing our opportunity in that market. I don't think it's a bad thing to say that the insurance industry across Australia and New Zealand has been underserviced by some of the incumbent technology vendors, and it's our opportunity and role to take strong modern technology to the industry, and that's what we're doing."
Read more: JAVLN announces acquisition
The quartet in Australia is part of JAVLN's 58-strong workforce, which is slated to grow further with a number of roles currently being filled, barring hiring woes.
"Getting access to the talent that we need to grow as fast as we can – that's a major problem not just for us," lamented the JAVLN boss. "It's tough out there, not just with technical talent but implementation, marketing. There's a shortage of talent across the board. That's probably the number one challenge at the moment.
"Like any other organisation, that's been the challenge, but we're certainly not using COVID as an excuse. We need to innovate, so we push ourselves to make sure we're innovating all the time, not just around our technology but our business generally."
Last year, the business snapped up customer engagement platform JRNY, which Smith called a "great extension" to what JAVLN offers.
"It adds to our capability around digital," he said. "Our customers, they want to be able to offer their customers a digital experience – like an online buy, pay, edit experience for their customers – and JRNY enables that, as well as some of the other digital offerings we have which are native to the JAVLN platform."
Moving forward, Smith is thrilled about "really" helping the insurance sector through technology, as soon as companies are ready to embrace that change, if they haven't already.
"We genuinely have an opportunity to really help people in this industry – giving them back their time, making their days better," he told Insurance Business. "They can enjoy interacting with technology that actually makes a difference.
"That's what I'm really excited about – giving our users back their time so they can spend it with their families or book more business or whatever it is for them. That's what I'm excited about, definitely."