What is the future of AI in NZ's insurance landscape? | Insurance Business New Zealand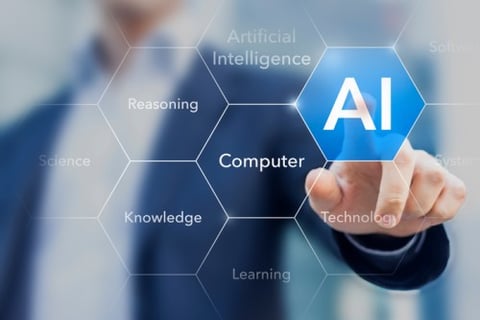 The artificial intelligence (AI) industry has been growing rapidly within New Zealand's insurance sector over the last year, with both insurers and brokers increasingly dipping their toes into the world of chatbots and automation as a quicker, more efficient way of interacting with customers.
According to a new study by InsurTechNZ, which is set to be published later this year, AI is the 'number one technology focus' for insurers and insurtechs right now. According to Michael Lovegrove, CEO of insurance automation and AI specialist JRNY, a significant chunk of the market is becoming interested in emerging AI tools, and this is likely to alter the face of insurance significantly – including the types of products that are offered, and the way in which they are priced.
"We're seeing that the majority of people are open to using some form of artificial intelligence when engaging with a broker or an insurer, and this is true for industries outside insurance as well," Lovegrove told Insurance Business. "Customers want to get a job done fast and they're happy to do it through whatever means necessary, and the acceptance of digital assistants really attests to that.
"A large proportion of the market is now interested in these types of enhancements, and they're engaging with this space because they can see that they either need to jump on board, or they'll get left behind."
Lovegrove says insurtech will also likely change the types of insurance products that are offered, because everyone's risk profiles will be assessed differently. Cross-subsidisation will become less and less the norm, especially in personal lines where risk profiles vary significantly from person to person.
"Paying the same premiums across the board will be done away with – if you haven't claimed in five years, your premiums will drop because your risk profile is reduced," he explained. "They will generally be much more matched to who you are, and the type of insurance you can get will be much more personalised. Renewal processes will also change – consumers currently renew every 12 months, but that'll move to a more subscription basis. This means insurance won't be the thing that everyone is reluctant to purchase. Instead, they'll be more likely to say 'yes, I need this, it's a vital part of helping me lead a more risk-free life.'"
InsurTechNZ is currently New Zealand's largest collective group working to foster technological growth within the insurance industry, and the group is currently working with insurers, brokers and international partners to help expand the country's grasp of insurance technology.
InsurTechNZ founder and chair Jason Roberts says that opportunity within this space for insurers and brokers is 'ripe for the picking', and the industry is increasingly waking up to the possibilities presented by things like AI.
"Compared with other industries, the insurance industry is often seen as offering poor customer experiences for those purchasing, claiming and renewing insurance," Roberts said. "Consumers today expect 24/7 contact with companies, instant self-service, and to be able to research and buy services or products across any channel that suits them.
"This provides an opportunity for insurance companies and brokers that is ripe for the picking. New technology, such as AI and machine learning, combined with new communications channels, like Facebook Messenger, provide an opportunity for companies to cost effectively automate many facets of their customer journeys, and personalise their products and marketing more than ever before."
According to Lovegrove, part of the insurtech appeal is also geared towards younger graduates to help encourage more entrants into the industry, and the InsurTechNZ initiative is a key part of putting out that message.
"InsurTechNZ's initiative is to promote more insurance technology, to get the right people involved and really put New Zealand on the map in this space," he explained.
"We have some hugely talented people and companies starting to come out of the woodwork, but we also find that a lot of university graduates don't find working in insurance particularly sexy. You miss a whole bunch of talent because of that, and part of the insurtech movement is about improving the insurance experience, making it more efficient, and also making it a viable career option.
"People who work in the sector really enjoy what they do. We ourselves are part of the core working group of InsurTechNZ, and we work with New Zealand's largest insurers on initiatives that can grow that ecosystem."