Why the risk function "cannot simply sit on its own anymore" | Insurance Business New Zealand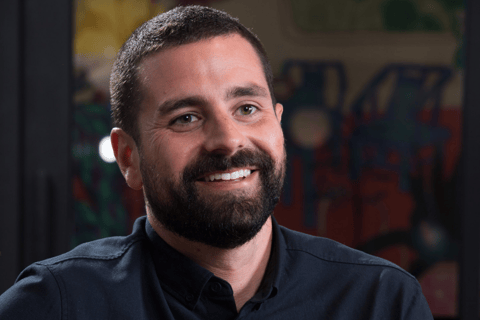 For Ed Pullen (pictured), Dataminr director for Australia and New Zealand, the events of 2020 "have thrust risk management into the spotlight like never before."
"As operations evolve due to this new, complex, interconnected environment, the risk function cannot simply sit on its own anymore," he told Insurance Business. "Risk management is now very much the responsibility of every decision-maker across functions."
Founded in the US in 2009, Dataminr is a global artificial intelligence (AI) company that utilises its technology to detect, classify and determine the significance of public information in real time. According to Pullen, this access to real-time data can allow insurance companies "to act in a timely and confident manner" when it comes to managing the increasingly complex nature of risk.
"Emerging technologies such as AI and real-time data can assist insurers with the acceleration of accessing and analysing large amounts of information," Pullen noted.
"That, in itself, is key in creating new, proactive risk management models that address different kinds of crises such as brand protection or physical safety. Insurers can't possibly expect to be able to counsel clients with confidence if they don't have access to the right information at the right time."
One such risk area that Pullen sees as particularly impactful is international trade tensions, such as the current situation developing between Australia and China.
"Geopolitical issues can have a significant impact on operations such as supply chains," he said. "Organisations are realising that they may need to diversify their supply chains in order to mitigate those types of risks moving forward.
"We need new approaches and perspectives on risk to feed a new model, as the globally impactful events of 2020 have certainly inadvertently led this to grow in importance."
Read more: How Australia-China tensions could increase the need for trade credit insurance
Moving forward, one of the direct impacts of the COVID-19 pandemic on the continued function of Australian insurance companies will be navigating what Pullen terms "hybrid working models" – that is, having employees who work both remotely and in an office setting.
"Both cyber and physical safety are going to look very different in 2021 and beyond. Business leaders will have to consider all the various aspects of managing a hybrid workforce that would have never entered their thought at this time last year," he commented.
"They will have to evaluate how to keep employees engaged, motivated and safe while away from the traditional office environment, which also means that boards, CEOs, risk managers, HR managers and IT experts will have to work in very close collaboration."