Driving innovation in risk management | Insurance Business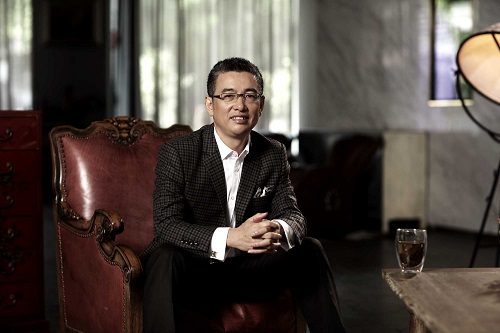 In recent years, Ping An Insurance has emerged as one of the largest insurance brands in the world, rising against the usual big names such as Allianz, AXA, and Zurich.
China, due to a lack of legacy systems, has found itself at the forefront of adoption of financial technology, or fintech, with Ping An, one of its largest insurance brands, being one of its main drivers. Corporate Risk and Insurance caught up with Zhu Yougang, senior vice president of Ping An Property & Casualty Insurance Company, on how the new global giant is driving innovation in the risk management sector.
According to Zhu, Ping An recently launched the KYR (Know Your Risk) enterprise risk management consultant project to offer diverse risk management services under an innovative "risk control + insurance' model. This, he said, seeks to transform insurance services from a post-disaster claims settlement model to pre-disaster prevention/disaster rescue, through harnessing technologies such as big data, cloud computing and the Internet of Things.
Climate risks and natural catastrophes are some of the largest risks businesses face today. According to Zhu, the DRS Hawk Eye System is a smart risk management system based on 14 billion data points about natural disasters. The system, he said, automates underwriting and claims for rapid screening of insured customers, accurate pre-warning, disaster prevention and mitigation, and timely delivery of rescue resources.
"For the entire year of 2018, Ping An Property & Casualty provided risk assessment and potential risk identification services for more than 12,000 enterprises, provided on-site supervision and risk prevention services for over 400 key engineering projects, sent 550,000 SMS to warn against disasters, and donated 400,000 sets of disaster prevention and mitigation equipment," Zhu said.
Another aspect of the KYR project is a government-insurer risk management cloud platform, which allows Ping An to help local governments improve their level of control over production safety, environmental protection, and building quality management within their own jurisdictions.
In this regard, Zhu said that Ping An Property & Casualty has built three major cloud platforms of risk management for government-related insurance, namely: safety insurance, environmental liability insurance and inherent defect insurance (IDI), to assist the Chinese government in enhancing its supervision of production safety, environmental pollution control, construction/ engineering quality for enterprises within its jurisdiction, using platform-based applications and liability insurance against corresponding risks.
"In addition, the construction quality visual risk management platform (the IDI risk management cloud platform) provides real-time updates on the progress of project defect processing with charts highlighting key risks and multi-dimensional analysis to focus on eliminating the construction quality defects and help the government improve its management of the building quality and safety within its jurisdiction."
The company has also produced other applications for various risks, such as a fire-fighting IoT-based platform. Using wireless fire-proof and ant-theft detectors, the system can warn property owners or administrators remotely, on their mobile phones.
In agriculture, Ping An launched a 'hog risk management and traceability project' that uses AI and blockchain to monitor each individual hog, from raising to slaughter, to safeguard the pork supply chain. Aside from monitoring, the project also offers financial products for hog producers to meet their funding and insurance needs, helping ensure food safety. According to Ping An, this project won 'Best Application Award' in the China Blockchain Development Contest held by the Ministry of Industry and Information Technology.