Treliant announces three leadership promotions | Insurance Business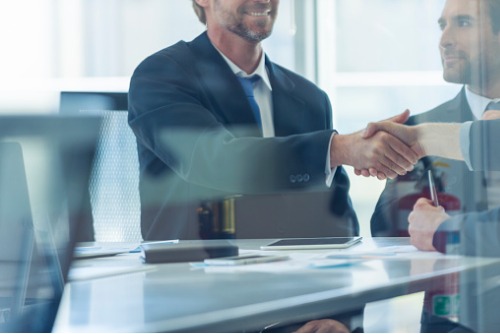 Risk advisory company Treliant has announced three promotions to strengthen the company's leadership.
Treliant named Ross Marrazzo managing partner responsible for the company's Global Financial Crimes Compliance as well as Corporate and Regulatory Compliance areas, Constandino "Dino" Papagiannis managing director in the Global Financial Crimes Compliance area, and Lynn W. Woosley senior director leading the Fair and Responsible Banking area.
Marrazzo has more than 35 years of domestic and international experience in design, assessment, and oversight of corporate and regulatory compliance associated with internal controls, economic sanctions, fraud programs, Anti-Money Laundering (AML), and Bank Secrecy Act (BSA).
Before joining Treliant in 2015, he held senior leader positions in different financial institutions – including chief compliance officer, compliance audit executive, operational risk head, and securities regulator.
"Ross' contributions include driving the success of our Global Financial Crimes Compliance team, supporting our clients, and influencing our firm's strategic vision. I look forward to working closely with Ross on our firm's growth agenda," said B. Scott Fisher, chief executive officer at Treliant.
Papagiannis is a lawyer who has hands-on experience in AML/BSA and Office of Foreign Assets Control risk management programs. He also has a 25-year compliance career in a number of financial institutions, consulting firms, and state and federal agencies.
Before joining Treliant in 2016, he was a managing director and audit executive at GE Capital, where he was responsible for oversight of global compliance and financial crimes compliance.
"Dino has helped drive our work on financial crimes risk management to give clients operational confidence amid unprecedented challenges by money launderers, terrorist finance networks, and other bad actors. His elevation to Managing Director not only recognizes his contributions to the firm but also positions him to take his strategic impact to a new level," said Ross Marrazzo, managing partner at Treliant.
Woosley is a seasoned executive with risk management experience in regulatory compliance, credit and compliance risk modelling, consumer and commercial credit risk, regulatory change management, model governance, acquisition due to diligence, and operational risk in financial services and regulatory environments.
Before joining Treliant in 2017, she held leadership positions such as senior vice president and fair and responsible banking officer, group vice president for wholesale transaction modelling, and first vice president for portfolio management within the corporate risk management division of a top 10 bank.
"Lynn has helped our clients strategically harness technology as an enabler of fair lending and compliance, as each regulatory ruling has raised the bar on data collection, reporting, and disclosure. We are pleased to recognize her leadership of our Fair and Responsible Banking services area," said Fisher.