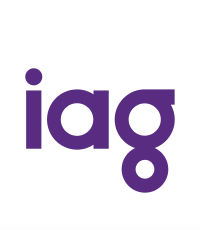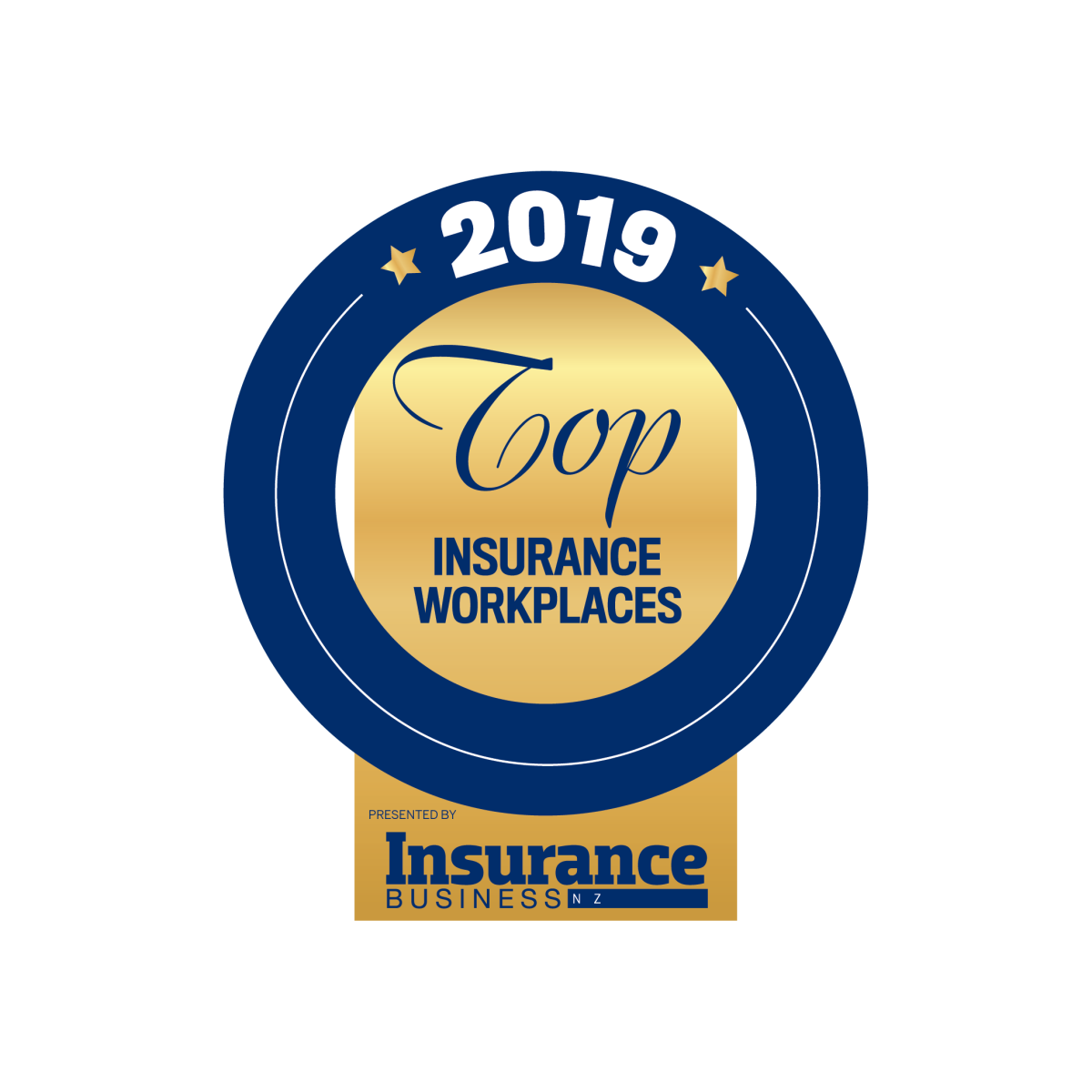 IAG NZ
Remuneration
Performance and remuneration reviews occur on an annual basis and involve:
a performance review based on a set of quantitative and behavioural objectives
a remuneration review where salaries are evaluated and benchmarked against the market to ensure market competitiveness All permanent employees are eligible for a Short Term Incentive scheme based on a balanced approach. We consider three core components when calculating the Short Term Incentive – IAG Group performance, IAG NZ performance, and individual performance (taken from the performance review process). On an annual basis, we perform analysis and take steps to ensure pay equity between genders. Currently, the Gender Pay gap within IAG NZ is 0%. To ensure that we're putting our customer's needs first, we removed all sales-related objective targets, and for the last 12 months we've had behavioural-based objectives for our customer facing teams. We now have financial performance measures in our Balanced Scorecard and for Senior Leaders only.
Training and professional development
We're focussed on creating growth mindsets within IAG and enabling training and professional development. Over the past twelve months we've focussed on three key development areas: future workforce capability, leadership development, and partnering to enhance development offerings. Programmes: Future Me: designed to help our people understand the future of work trends, we support our people to prepare themselves for the future in a way that's personally relevant. The Future Me portal has resources based around four key categories; 'awareness of the future', 'know myself', 'my skills' and 'my working future'.In the last six months it's had over 8,000 page views.
We also invite professionals with future focus to live stream seminars for our people. Leading at IAG: the Leading at IAG learning portal is key to supporting our people to develop and explore, and apply their leadership acumen. It's for everyone, and has had over 22,000 page views in FY19. All our people leaders have had training in the [email protected] key principals and how they can be applied practically every day. We have conducted a coaching pilot, which included one on one coaching for participants, coaching skills learning, and entry level Spark leadership programme participation. Partners: ANZIFF: 110+ IAG NZ people are enrolled in insurance-related qualifications. 36 have completed qualifications in General Insurance. Lynda.com: One third of our people are active on Lynda.com, an online learning platform that provides 13,000+ learning modules covering a range of topics e.g. soft skills, data and digital, and leadership development.
Career progression
We have a well-established process for understanding and building our internal talent and career progression within the organisation. People are encouraged to complete a Career Profile that includes their key skills, capabilities and career aspirations. At least twice per year people leaders document a people review, and their teams are discussed as part of a Talent People Day. Development and succession actions are discussed, and actions agreed. The New Zealand Leadership team also prioritise development, particularly as it relates to succession into critical and senior roles, developing our women and other diversity groups through attraction, promotion and retention plans. This year, the majority of our hiring has been from internal applicants showing that we prioritise and supporting development and career progression for our people. We also have a stated goal of 50% Women in Senior Management by 2023 and have policies and selection processes in place that ensure gender diversity on hiring panels and shortlists.
Diversity and inclusion
At IAG, we value diversity, inclusion and belonging (DIB). We believe that if diversity is who you are, inclusion is being included in the conversation, and we've added belonging to ensure our people feel they can be who they want to be at IAG. To achieve these things, we have a Diversity, Inclusion and Belonging strategy which focuses on three key areas; Flex for Life, Equity, and Accessibility. To ensure DIB is prioritised and amplified throughout our business, each of our New Zealand Lead Team have a DIB commitment. For example, our CEO Craig Olsen has committed to a 50/50 women in senior management (WiSM) goal. As at June 2019 we have 35% WisM and our target for FY20 is 40%. We have a number of Employee Network Resource groups within IAG that represent different communities of people; [email protected], Māori Employee Group, Celebrating Women and Matau Tagata Pasifika. Some of our key 2019 DIB achievements:
Received Rainbow Tick Accreditation for the second year
Accredited with the Shine Domestic Violence Free Tick
635 people completed the Working under the Rainbow learning module
Published Gender Transition/Affirmation guidelines to help our people be supportive of their colleagues
Te reo Talk videos a finalist in the Diversity Works awards (educational videos)
Celebrating Matariki with Stardome experience (astronomy), Te reo lessons and an extensive communications campaign
Celebrated Samoan Language Week with a series of cultural activities and communications.
We also support the First Foundation and Tupu Toa career and development pathway programmes for students.
Access to technology and resources
Access to technology and resources has been prioritised as part of our move towards supporting more flexible ways of working, particularly around supporting more of our people to work-from-home. People who are working from home more than one day per week on a regular basis are entitled to a full workstation set-up in their home office, including a laptop, two monitors, a docking station, keyboard and mouse. We've invested in Avaya Softphone technology, which means people can make and receive calls no matter where they are physically located. Their laptop camera allows them to dial into video conference meetings via Avaya or Webex ensuring team connectivity and inclusion are maintained regardless of location. As an organisation we are working more closely trans-Tasman and are focused on ensuring our people can connect with others anywhere and anytime. Harmonising our processes and investing in technology systems that are enabled trans-Tasman are key enablers of our simplification strategy.
Communication
In the past year we've revamped our communications channels to ensure simplicity, clarity, and engaging content for our people. To reduce the amount of 'noise' our people experience we now have three main channels that communicate operational, strategic and people-themed content. These are:
OurPlace news (our intranet home page) Here we have news articles that span strategic, operational, DIB and people stories so our people feel connected to our strategy, purpose and each other whilst staying in tune with events and actions.
Kōrero paki (monthly newsletter) Here we focus more on our people, featuring stories from all over the business. This channel provides our people with entertaining and educational content to help them feel connected and supported.
Leaders Brief (weekly newsletter) This is our 'one source of truth' for all things operational. It is a leader only newsletter and information is shared in a user-friendly way to enable an easy cascade in team meetings. Yammer is used within the business as an employee-driven platform, where our people can share their news. In using these channels we've managed to reduce the volume of emails our people receive on a day to day basis and have ensured our people know where to find correct information. We empower and support our leaders to create their own thoughtful, timely and useful communications. We've increased our use of digital media with 2-4 videos per month, digital screens that feature gif technology, and infographics.
Work-life balance
MyFlex, our flexible working programme, was launched in November 2017. MyFlex recognises that everyone's situation is different and supports the development of an agile, adaptive and engaged workforce through enabling greater access to flexible working options. MyFlex includes:
FlexiTime (adjusted start or finish times, reduced hours, compressed working weeks/fortnights);
FlexiPlace (working from home or an alternative site);
FlexiJob (job sharing, secondments);
and FlexiLeave (career breaks, recreational leave).
MyFlex has broken down barriers that previously limited people's flexible working options. For example, our contact centre teams were previously excluded from flexible working options due to technological constraints. By running a series of pilots to help us understand the barriers, and what we needed to do to overcome these, we have been able to ensure all our people, including our contact centre teams, have access to MyFlex. MyFlex has contributed to an increase in productivity, quality of work, wellbeing and talent retention. Employees who have moved out of central locations to more remote regions have been able to continue working for IAG.
Health and wellbeing
IAG's Purpose is "We make your world a safer place" and that starts with supporting our people to make all aspects of their own "world" safe, too. Our Wellbeing Strategy addresses all five health strands for total wellbeing: physical, psychological, spiritual, financial/economic, and social health.
Physical: A health and wellbeing benefit of up to $500 is available to our people to spend on a health or wellbeing-related activity of their choice e.g. gym membership.
Psychological: Ngā Kaimanaaki is a group of IAG people trained and certified in Mental Health First Aid to assist with peer-to-peer support in times of mental distress or crisis.
Spiritual: This year we introduced three days' special leave to attend burials (in line with Muslim culture) and have set up permanent, dedicated multi-faith prayer rooms in our larger sites. This is in addition to Tangihanga Leave, which is already part of our Bereavement Leave offering.
Financial/economic: We have initiatives to help our aging workforce continue to work and support their economic health. For example, we chose new fleet vehicles based on the fact they provide better ergonomic features and comfort.
Social: IAG has a 'MyHealth' information portal available to both our people and their families. It contains over 1500 articles, recipes, and other wellbeing content and receives more than 30,000 page views per month. Over 1600 staff and their whanau typically participate in wellbeing-related self-help challenges such as ''DeFuse' which teaches participants the skills to have better conversations in their relationships.
Reward and recognition
The whakatauki 'Ehara taku toa i te toa takitahi, engari he toa takitini' means 'Success is not the work of one, but the work of many' – and is the inspiration behind our recognition programme: He toa takitini. The recognition programme He toa takitini supports our people and leaders to build connections and celebrate success together by enabling leaders and colleagues to acknowledge each other and teams. Some features of the programme are:
A centralised budget to ensure consistency in spend and approach
A single set of criteria and guidelines to drive the behaviour we want to see across the business
Equal opportunity for recognition
Consistency in their reward and recognition experience
Cross divisional recognition is embedded into our culture
In the moment toa for day-to-day achievements and behavioural recognition
Quarterly toa for more substantial achievements and behavioural recognition (Prezzy Card prizes awarded for this category)
During the last 12 months:
10,000+ toa have been sent and received
1,000+ Quarterly toa nominations have been made
Further information
Winner: 2018 ANZIIF Women's Employer of the Year Award
Finalist: 2018 Diversity Awards for My Flex
Finalist 2019 NZ HR Awards for Workplace Experience
Finalist 2019 Diversity Awards for Te Reo Talks