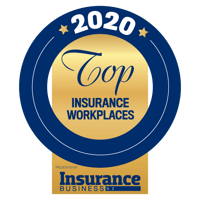 AIA
AIA expects to deliver highly-positive outcomes not just for its customers, but also for its fantastic team of employees. For insurance professionals looking for growth, supportive and inspiring leaders, and to be part of something exciting, AIA is the right place to be.
The scale and breach of the AIA business provides staff with a springboard to grow their career in the Asia Pacific. AIA staff are equipped with the right skills to succeed in AIA's dynamic and ambitious environment, through regular career conversations, customised development programmes, and mobility to expose them to different parts of its business. They also get the chance to work alongside respected industry leaders and managers who will guide and develop them on their shared path to success.
Some benefits offered to employees include four extra leave days off, rewards and recognition for top performers, and life and income protection insurance. AIA staff are also encouraged to make healthier choices through science-backed health and wellbeing program, AIA Vitality.
AIA was also a Top Insurance Workplace lister in 2019.