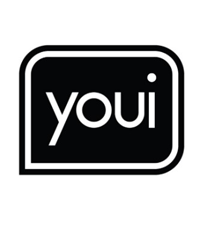 Youi
Youi does everything it can to ensure a "healthy" environment where its people can be happy and engaged at work, making it a Top Insurance Workplace for 2020.
Youi invests in its people, making training and professional development accessible for all its staff. A corporate induction program and a comprehensive, role-specific training ensure its newest team members are "job ready." For other employees, they can take part in a range of Youi-led professional development experiences, such as leadership bridging programs, as well as attend various other short courses.
Youi also goes all out in support of its people's career progression. Key initiatives include a tiered set of leadership bridging programs and opportunities to act up in leadership roles; a mentoring program; introduction of succession planning for executives and senior leaders in 2019 with broader rollout in 2020; and an Intranet Careers Hub that features current jobs, information about Youi departments and key contacts, resources (e.g. interview and resume tips, career planning) and access to a career coaching service (a mix of self-assessment and a career coaching session with a recruitment specialist).
Youi embraces diversity and creates a culture of inclusion through its annual Diversity and Inclusion forum. Since its inception in 2015, the forum has implemented paid parental leave and annual diversity and inclusion reporting, established gender balance across recruitment practices through policy, increased participation in flexible working options, and fostered awareness through events such as International Women's Day, International Men's Day, and White Ribbon Day. This year, Youi will introduce a new topic on neurodiversity to educate staff about autism in the workplace and how best to work with employees with autism.
Youi supports a healthy work-life balance by offering flexible ways of working, such as work from home, part time, and flexible start and finish times. It also provides a great working environment that positively influences its people to become healthier and happier. The insurer does this mainly through its health and wellbeing program YourLife, as well as by having a casual dress code, pool table and TVs, fresh fruit free every week, games, and incentives. To recognise its people's contributions, Youi has in place its reward and recognition program Your Game as well as its own Youi Stars awards ceremony to celebrate top sales performers, QTRly rewards, and a paid day off on a staff's birthday.
Youi ensures that people's rewards are commensurate with the relative degree of contribution they make to the insurer's success through carefully measured performance. The salary component of remuneration is market benchmarked. It also has in place short-term incentive schemes across its hierarchy from frontline advisors to the executive level.