Flexible work gives women a choice, says insurance lawyer | Insurance Business New Zealand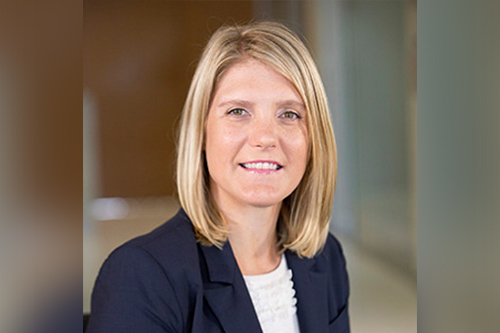 "Flexible work practices are necessary to ensure working parents and carers can still progress, and their careers are not halted whilst caring for a family," said Rachael Arnold, Sydney-based partner and insurance lawyer at Hall & Wilcox.
Hall & Wilcox recently updated its flexible work policy which Arnold applauds.
"At Hall & Wilcox we are encouraging everyone to work flexibly and believe that if this becomes the norm in the future, it will be a game changer," she said. "We have also made some innovative changes to our parental leave policy that we hope will encourage this. One of my male partners recently started doing a nine-day fortnight and is setting a great example for others to think about taking up flexible working."
Arnold's team is paperless, which enabled her to continue working remotely whilst caring for her own newborn babies. Hall & Wilcox invites people on parental leave to join company events throughout the year and to stay connected to the office as they wish. They also welcome feedback from people on parental leave to address their needs as much as possible.
"For me, equality is about the ability to choose the best way to care for your family," said Arnold. "I came back to work very quickly after having both of my children but this is not what's right for everyone. What was important to me was that with the support of Hall & Wilcox, our policies and aided by technology, I was able to make that choice," said Arnold whose husband is the primary carer of their children. She balances her roles by occasionally working from home and leaving early on certain days.
Arnold is passionate about promoting women and helping them climb the ranks in the law and in insurance. She is involved in formal mentoring within Hall & Wilcox and also provides informal mentoring to people in the insurance industry. As a founding member of the Hall & Wilcox Diversity & Inclusion committee, Arnold is committed to equal opportunity.
"We need to challenge the status quo and really get behind women and give them that push to put themselves forward for senior positions," she said. "Diversity of experience, diversity of thought, diversity of approach combined can provide perspective and give businesses an extra edge."
Arnold started her career in a general practice law firm whilst completing her law degree at the University of Newcastle in N.S.W. In 2004 she made the move to Sydney to join the insurance practice of a boutique insurance and commercial firm where she worked for ten years before moving to Hall & Wilcox. In her role at Hall & Wilcox, she acts for Lloyd's of London syndicates, underwriting agencies and self-insured corporations.
"Support other females in your workplace," Arnold advised. "At the time I thought nothing of it but in hindsight I made the decision, quite early on, to wait to have a family until after I reached a certain point in my career. With advancement in technology I don't believe I would have had to make such a definitive choice today. I hope that anyone who works with me or around me feels that they have the ability to care for a family or others whilst also advancing in their career."