The CHO adds to senior team | Insurance Business UK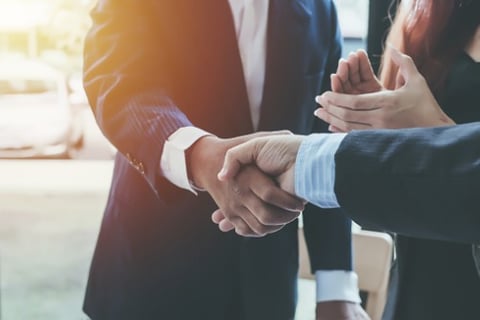 The Credit Hire Organisation (The CHO) now has its first-ever head of business in the form of Peter Gomes, whose remit will include administering the trade body's governance, finance, legal, and marketing committees.
"Peter's previous experience in the credit hire sector at Helphire (now Redde Plc) and more recently at Trak Global, where he was CFO, will be enormously valuable in better managing our committee processes and our interactions with other stakeholders," noted The CHO chair Kirsty McKno.
The newly created post assumed by Gomes will also see him represent member companies on the GTA technical committee. The committee oversees the operation of the GTA (General Terms of Agreement), which is a voluntary protocol used by insurers and credit hire companies in managing replacement vehicle motor claims.
Meanwhile, also joining the senior team at The CHO is Matt Rowland, whose credentials include time spent at Notts County F.C. in a marketing capacity. He will serve as marketing and business development head, succeeding Ian Budsworth who has left the trade body to take on a position within the credit repair industry.
Commenting on Rowland's arrival, McKno said: "Matt has been recognised nationally by the FA (Football Association) for his marketing work in this sector and we are delighted that he will bring these skills to the CHO."
The chair – who cited a period of major change for the credit hire sector amid government policy amendments, the continued technological revolution, and customers' evolving requirements – also stressed the combined significance of the appointments.
"The CHO is first and foremost a membership organisation and our primary aim is maintaining a business environment that allows our members to continue to serve hundreds of thousands of customers each year with their mobility needs," asserted McKno.
"Peter and Matt will be an important part of making sure this is maintained."