Allianz UK in a BIBA Conference 'first' | Insurance Business UK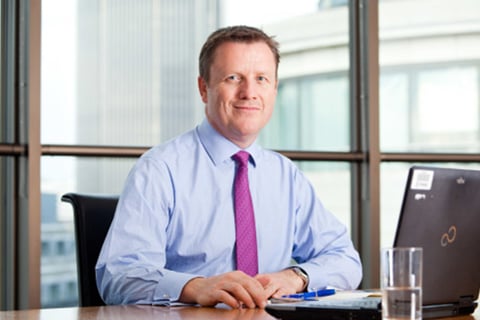 Allianz Insurance Plc is doing something at this year's BIBA Conference that it believes no other insurer is undertaking.
The British operations of Allianz said it will have an eco-friendly stand at the annual event, in line with the company's commitment to build a sustainable future and business. With the help of Extreme Exhibitions, Allianz UK's stand will be battery-operated and made of recyclable, recycled, and environmentally friendly materials.
In addition, the insurer's employees will have a role to play – they will be cycling on Kinetic bikes to charge up the batteries powering the stand.
"I am delighted that Allianz is leading the way to ensure that we are creating a more sustainable future as well as having some fun with the concept," said Simon McGinn (pictured), general manager of commercial & personal at Allianz Insurance.
"After many years of taking part in conferences, we recognise that there is more we can be doing to prevent many materials ending up in landfill. We hope our stance sets us apart and encourages others to think about the changes they can make to be more environmentally friendly."
After the BIBA Conference, which is happening in May, all elements of the Allianz stand will be sent to a local reclamation centre to be re-recycled while the flooring will also be re-used at future events.
"It's crucial to make big strides as a business, be that product or investment decisions, but we also need to continually question the decisions we make as individuals within a company to ensure we are securing a sustainable future," added McGinn.