Ashwin Mistry on the opportunities available to brokers in 2021 | Insurance Business UK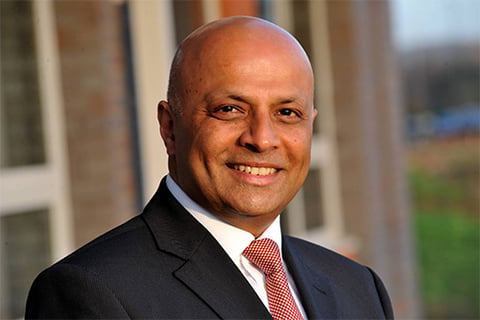 "Opportunities, opportunities, opportunities."
That is what Ashwin Mistry (pictured), executive chairman of BHIB Insurance Brokers and executive chairman and co-founder of Brokerbility Ltd sees when he looks at the insurance broking sector in 2021. There are several key reasons for this, he said, and first among them is that everybody is in the industry is in the same boat. Secondly, nobody quite understands exactly what the tier system entails. Thirdly, Brexit has created doubts, suspicion and new opportunities. And finally, it is clear that the impact of COVID is not going away for a long time.
Read more: Ashwin Mistry details the key challenges facing insurance brokers during the pandemic
"And, for the thinking individual, whichever business they're in, they should have stepped back during the Christmas break and had a very cold, hard look at their business, their business model and their customer base," he said. "They need to look at what sectors are going to potentially survive or even thrive, but also those that are going to effectively cut themselves out because they've not innovated sufficiently enough.
"A lot of us have been talking about innovation, a lot of us have been talking about resilience and a lot of us have been talking about relevance. And, more so now than ever, if businesses have not put business practices into place, strategies into place and investments into place, I think they don't deserve to be in business, and that goes right across the piece."
The seismic shift that is occurring throughout the industry is the accelerated thirst for knowledge in consumers, Mistry believes. Everybody has enormous amounts of information available to them through a broad variety of mediums and this is combined with the additional downtime facing many consumers due to the lack of a commute.
"Everybody's looking at information – information strands, information leaders, information providers – there's a wealth of things going on," he said. "And whether you're an individual sorting out your own personal pension or you're a corporate, you must understand where the customer is going. It's not rocket science why the likes of Amazon and Ocado are doing exceptionally well."
Read more: Ashwin Mistry reflects on the power of broker networking
Mistry cited the example of his mother who, at the age of 84, received a new phone for Christmas and has started to send video communications. Twelve months ago, he said, she could barely use big-letter texts and now she has embraced what it means to be part of a digital-led society.
"The technology that's been forced down our throats is what the industry and everybody's been talking about for a long time," he said. "The [broking] sector itself has lagged behind with certain things and now we've been dragged to the party. In many ways, the opportunities are there but in the valley of the blind, the one-eyed man is king, so the question is are you sufficiently well-rehearsed?
"Have you thought about things carefully? Have you consulted peers and others? Have you thought about your business model? Do you understand how your finances work? And have you considered what predominantly are going to be the winning sectors and potentially what are going to be some of the sectors that are going to go out of business?"
Examining some of the areas where he can see there will be increased interest going forward, Mistry cited Biden's win in the US and his pledge to re-engage in conversations surrounding climate change as an area where brokers should start looking. He sees a lot of opportunities surrounding the 'green agenda', he said, and also when it comes to life sciences and the changing nature of the health and wellbeing sectors.
"What I can say today is that the opportunity really is for you to understand your own business much better than you've ever done before," he said. "You've got to understand the skill set in your own business, and also how you're now going to take advantage of what is going to come. Because there's Brexit, there's the US election and there's COVID, and they've all thrown up a multitude of opportunities.
"And then, last but not least, I think we're going to see a very big jump in new businesses being set up. Lots of people who have been made redundant, high paid individuals who've had ideas, and will become self-made entrepreneurs. So, I see that that small-end business sector… I think that's going to rocket in 2021."