Everest SVP shares her path to success | Insurance Business UK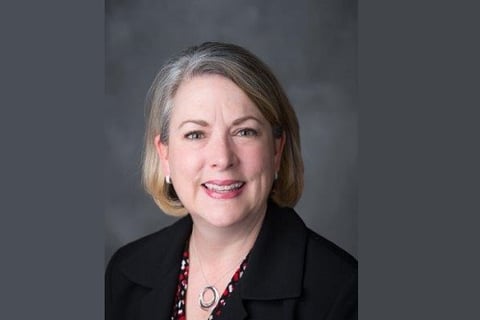 "You can't be a wall-flower," said Laura Hunt, SVP at Everest Reinsurance. "Whether you want to rise up in your own company or switch companies, it's who you know, not what you know that propels you forward."
Hunt recommends the insurance industry as an excellent career choice for women due to the vast opportunities to excel and the recent rise in flexible work policies which did not exist 20 years ago.
"It's a dynamic, changing industry and you get to meet all kinds of people," said the industry veteran who heads up Everest's U.S. casualty/ professional facultative department. "When I was young, women did not support each other but we support each other and lift each other up now."
Hunt has been with Everest for 23 years, gradually rising up the corporate ladder. She initially joined the Chicago office as facultative casualty branch manager and underwriter in 1996 before moving to the treaty department as an underwriter in New Jersey.
"It was the toughest learning curve but the best experience I had to prepare me for where I am today," she said of her seven-year stint in the treaty division. "It was an amazing experience to learn and grow as an underwriter."
Hunt was promoted to VP of the casualty/ professional facultative department in 2010, and just this year she was awarded the prestigious title of SVP. Currently based in New Jersey, she is responsible for five offices and she guided her division to more than triple its annualised premium to $90M.
Despite her obvious success, Hunt's career progression was not always plain sailing. She recalls experiences of derogatory treatment from older male brokers in the early days of her career. Although it angered her at the time, Hunt found that these comments ultimately made her stronger.
"It propelled me forwards," she said. "Since then, I would not allow anyone to treat me that way."
In spite of the fact that women are slowly infiltrating the senior ranks, Hunt observes that the insurance profession is still largely a white, male-dominated industry.
"There needs to be more diversity and inclusion," she said. "The industry talks about it but there needs to be more strides. I don't think they've done a good job of that at all."
There are certain advantages to being female in the insurance industry, Hunt believes.
"As women, I feel we can be a little warmer with people," she said. "I can go to most of my clients and hug them, but not all men would be comfortable doing that."
Her advice to young women at the start of their careers: "Be real. Stay true to yourself and be who you are."