Hiscox reveals trading statement for Q1 2022 | Insurance Business UK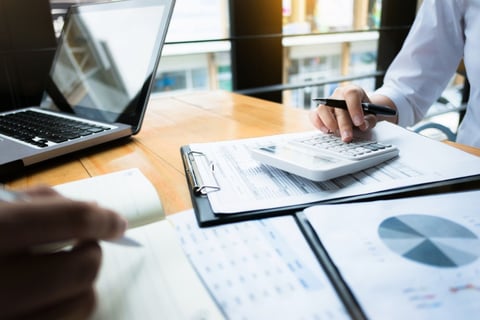 International specialist insurer Hiscox Ltd has become the latest insurance company to issue its trading statement for the first three months of the year, ended March 31, 2022.
Among the key highlights of the period, Hiscox highlighted that its group GWP jumped 10.3% to US$1,386.3 million (about £1105.56 million) which is credited to strong growth in Hiscox Re & ILS and good performance in retail digital partnerships and direct (DPD) offsetting a planned slow-down in Hiscox USA.
During the quarter, which CEO Aki Hussain noted saw the group "deliver a solid performance", Hiscox Retail continued to progress with positive momentum, with GWP up 4% in constant currency to US$670.8 million (compared to 2021's US$663.9 million). The business arm remains on track to return to a 90% - 95% combined ratio range in 2023. Meanwhile, group DPD saw its GWP rise by 9.6% in constant currency.
Hiscox London Market fielded a 3.1% decline in GWP for the period, dropping to US$294.5 million from 2021's US$303.9 million. This was attributed to "a deliberate reduction in under-priced natural catastrophe exposure".
Strong growth in Hiscox Re & ILS, saw its GWP rise 45.8% to US$421.0 million from 2021's US$288.8 million. Hiscox said ILS net inflows of US$217.5 million allowed the group to capitalise on the hard market in North American catastrophe and retrocession, which was consistent with its stated strategy of building balanced portfolios and growing fee income.
The Q1 2022 period saw good non-natural catastrophe loss performance across all business divisions, which Hiscox stated was a result of re-underwriting actions undertaken over recent years. Natural catastrophe losses were also within the first quarter budget and in line with its expectations.
On Ukraine, Hiscox said that while the losses from the conflict incurred in Q1 2022 were minimal, the group has reserved circa US$40 million net of reinsurance for expected losses mainly through its political violence, war and terror (PVWT) portfolio. The impact of Russian sanctions on the group has been minimal.
Hiscox recorded no change to previously-disclosed estimates for claims related to COVID-19. In addition, the group stated it remains strongly capitalised with liquid resources sufficient to pay claims and dividends, and execute on its growth strategy where attractive opportunities arise.
Commenting on the results, Hussain noted that the rate environment remains favourable and both its big-ticket and retail businesses delivered good underlying growth in areas where it sees attractive opportunities.
"In big-ticket," he said, "we continue to position our businesses for strong and sustainable returns by growing where we see opportunity and reducing exposures where we believe risks are under-priced. In retail, our US and European operations are making good progress in rolling out new technology platforms to support our growth ambitions."
Beyond the group's quarterly performance, he said, Hiscox remains "deeply saddened" by the ongoing conflict in Ukraine and committed to supporting affected customers, and has contributed to the global humanitarian aid effort through donations to the Red Cross and the Disasters Emergency Committee.